Battle Creek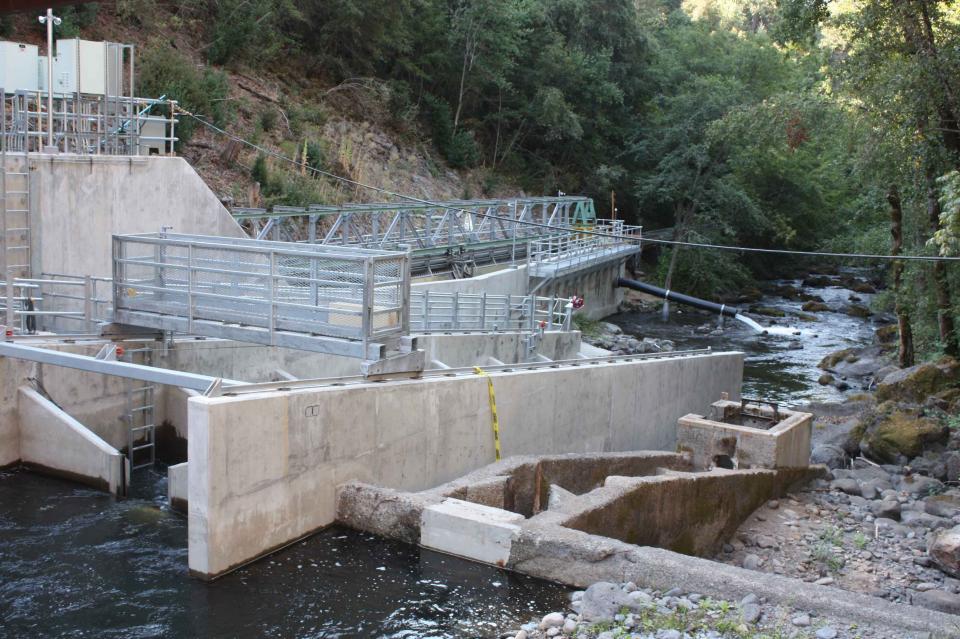 Battle Creek located along the Sacramento River is considered one of the anadromous fish spawning streams in the Sacramento Valley.
See also Northern California Tour.
At present, barriers make it difficult for anadromous fish, including Chinook salmon and Central Valley steelhead trout, to migrate. These barriers include natural waterfalls and hydroelectric diversion dams.
With this in mind, the creek is home to the Coleman Fish Hatchery, built to offset the loss of anadromous fish such as steelhead that could no longer reach their spawning grounds upstream of Shasta Dam. However, a weir (waterway enclosure) at the hatchery has also gotten in the way of fish migration.
To help improve this migration, officials have made changes to the weir and to the Battle Creek Hydroelectric Project. This restoration work is part of an $80 million effort to remove five dams in narrow canyons along the north and south forks of Battle Creek near Manton, which began in 2010 and is scheduled completion date by the end of 2014. Project participants include the Bureau of Reclamation, U.S. Forest Service, National Marine Fisheries Service, the California Dept. of Fish and Wildlife, and PG&E.