Rita Schmidt Sudman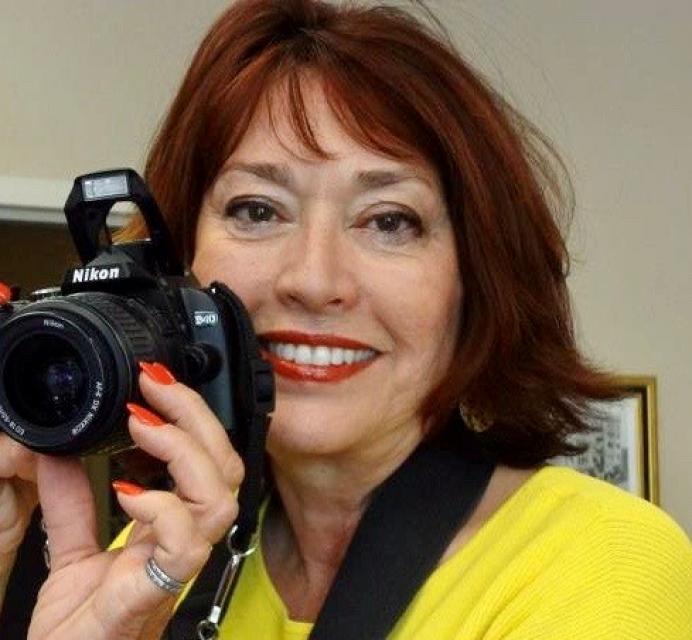 Rita Schmidt Sudman, who led the Water Education Foundation as executive director for more than 30 years, is widely recognized for her work since the 1980s as a journalist and communicator who developed programs to foster public understanding of water issues and for her work with stakeholders to find solutions. A former radio and television reporter and producer, she oversaw the development of print and digital publications, public television programs, poster maps, tours, press briefings and a school program.
Sudman joined the Foundation in 1979, two years after its founding, becoming its first executive director. During her tenure, she expanded Western Water magazine and began development of a series of poster-sized water maps that have been widely distributed to offices, classrooms and highway rest stops in California. She launched the Foundation's popular water tours in the late 1980s across California, and eventually along the lower Colorado River, allowing participants to hear various points of view and see water sites firsthand. She initiated the Foundation's affiliation with Project WET (Water Education for Teachers) to help teachers incorporate water resource information into classroom lessons.
Early in her tenure, Sudman saw that major stakeholders rarely talked to each other in public, or even in private. She and her staff began developing events and public forums where people from all water interests — from urban, agricultural and environmental sectors — could come together to talk, share and learn. Eventually many major decisions were revealed at Foundation events. She also worked to make the Foundation's board more reflective of diverse water interests.
In 1997 Sudman and former State Water Board member Jean Auer established the Foundation's one-year Water Leaders program for early- to mid-career professionals from various stakeholder groups and diverse communities. Since then, the highly competitive program has graduated more than 400 people, many of whom have risen to leadership roles throughout the water world.
In the late 1990s, Sudman also expanded the Foundation's work into the Western states by establishing the Foundation's Colorado River Project with a highly successful, invitation-only symposium for stakeholders from the seven Colorado River Basin states at The Bishop's Lodge in Santa Fe, site of the 1922 Colorado River Compact negotiations. The biennial Colorado River Symposium continues to be recognized as a premier event where major decisions are made by prominent Basin stakeholders, tribal governments and representatives from Mexico.
In the 2000s, her television production team was awarded three regional Emmy awards and one Telly award for their public television documentaries. She has served on numerous boards including the President's Advisory Commission on Water for the University of California and the national board of Water For People, an international program assisting people in developing countries to obtain safe drinking water.
After retiring from the Foundation in 2014, Sudman coauthored the book, Water: More or Less, which included reflections on the changing landscapes of California's water.
Sudman received numerous awards during her career — the Lifetime Achievement Award from the Groundwater Resources Association of California, the Service to the Water Industry Award from the American Water Works Association, the Water Quality Award for public education from the Los Angeles Regional Water Quality Control Board, the David N. Kennedy Environmental & Water Resource Award from the American Society of Civil Engineers and the Carla Bard Bay Education Award from the Bay Institute. She was named a "Superhero" by the California State Fair for her water education work.