Arthur D. Edmonston: Aquafornia Water Word of the Week
[caption id="attachment_92173" align="alignleft" width="210"]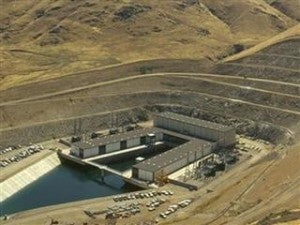 Photo credit: DWR[/caption]
Ever wonder who some of the water project features are named after? Aquafornia's Water Word of the Week from sister site Aquapedia is Arthur D. Edmonston, who the A.D. Edmonston Pumping Plant is named for, and whose bio is included in the Historical Water People section of the Water Education Foundation's free online water encyclopedia.
According to the Aquapedia entry on Mr. Edmonston, he "directed the early planning of the Central Valley Project, State Water Project and State Water Plan. He served as California state engineer and chief of the Division of Water Resources (predecessor to the Department of Water Resources) from 1950-1955, a time of rapid population, agricultural and industry growth California. Water shortages were common, and groundwater supplies were being overdrafted." Read more here.

Aquapedia also includes a definition of the A.D. Edmonston Pumping Plant in its more than 200 definitions on water terms from A to Z. Delve in and learn more about what is the largest of the State Water Project pumping plants here.

Along with definitions and bios, Aquapedia includes videos, photos, a directory of water interests, and more! The newest feature is the section, Useful Acronyms.
For breaking daily news, go to the related page on Aquapedia and click on "Search This Topic on Aquafornia" for the latest information.