Water Leaders Program Pairs Class Members with Experts in Policy, Management and Science
Apply By Dec. 4 for the 2019 Water Leaders Class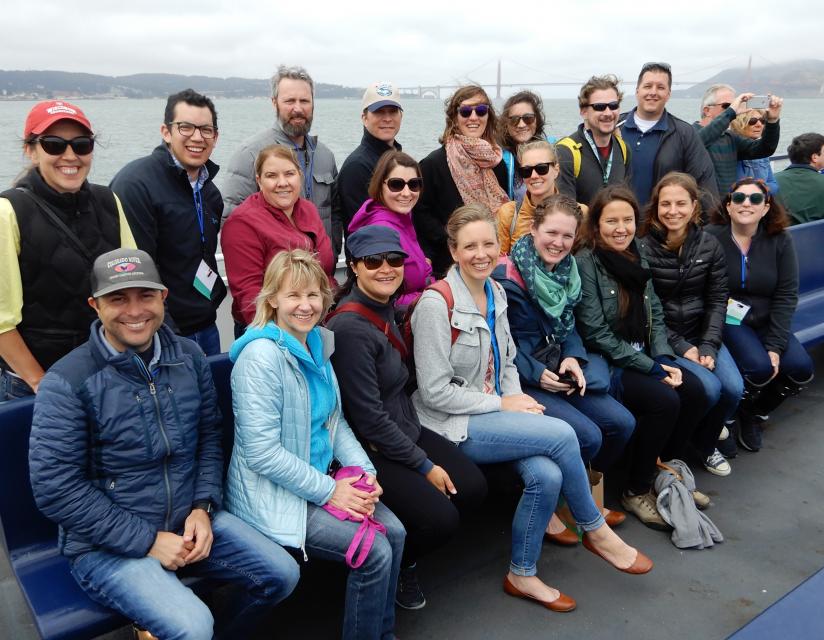 Our one-year Water Leaders program gets you out of the office and into the field – whether it's on one of our water tours to the Sacramento-San Joaquin Delta or the lower Colorado River, or meeting with your assigned mentor.
Mentors play an important role in the program as they conduct a shadow day with class members and help to shape ideas for the class project on a key water topic. The project is turned into a report with policy recommendations that is presented to the Water Education Foundation's Board of Directors toward the end of the year.
Mentors are tops in their field whether they are water managers, farmers, scientists, lawyers, environmentalists or policymakers.
Mentors in the last few years have included two former California natural resources secretaries, Lester Snow and Mike Chrisman. Other mentors have included Felicia Marcus, chair of the State Water Resources Control Board, Jeff Kightlinger, general manager of Metropolitan Water District, and members of the California Water Commission, including Joe Del Bosque, Dave Orth, Joe Byrne and Armando Quintero.
Mentors for the 2018 class included Eric Reichard, director, U.S. Geological Survey's California Water Science Center; Kim Delfino, California program director of Defenders of Wildlife; Cannon Michael, president of Bowles Farming; Joaquin Esquivel, board member, State Water Resources Control Board; Martha Guzman, commissioner, California Public Utilities Commission; and David Mooney, Bay-Delta Office area manager of the U.S. Bureau of Reclamation.
Click on our main Water Leaders web page, where you can get more information and download an application that you can fill out on your computer or print out.
The program, which brings together stakeholders from every corner of the water world, recently celebrated the 20th anniversary of the program with a reunion of all classes dating back to 1997. Click here to see photos on our Facebook page.
Send any questions about the class or applications to Kasey Chong, the Foundation's Water Leaders program coordinator.