Water 101 Workshop and Tour Offer Opportunity to Deepen Understanding of California Water
Workshop (Feb. 20) and optional tour (Feb. 21) to cover California water basics & beyond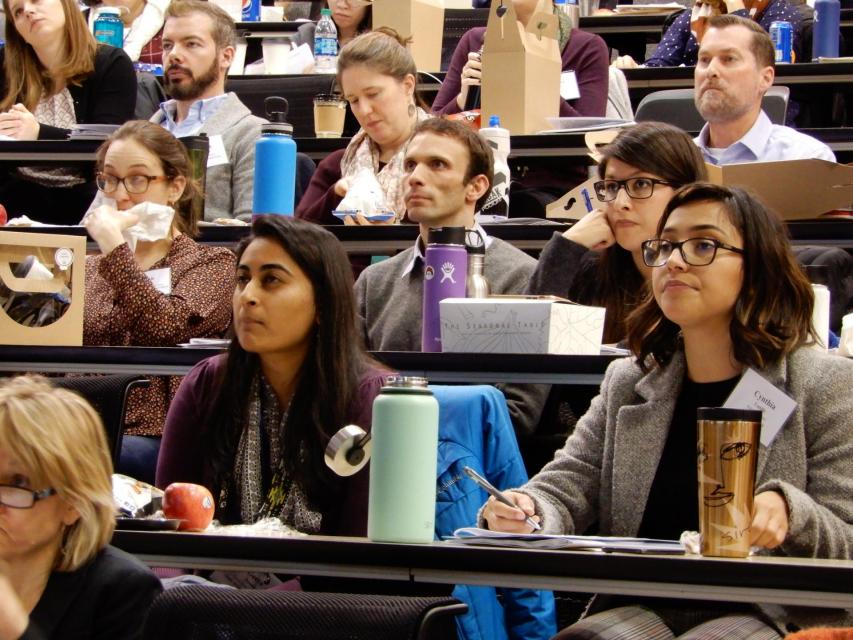 Curious about water rights in California? Want to know more about how water is managed in the state, or learn about the State Water Project, Central Valley Project or other water infrastructure?
Sign up for our Water 101 workshop on Feb. 20 to hear from experts on these topics and more. Then join us on Feb. 21 for an optional tour that will get you up close with innovative water partnerships, projects and programs that serve as models statewide.
The Feb. 20 workshop will include sessions on:
Water geography, history and hydrology
Water law, including riparian, appropriative, groundwater rights, along with tribal water rights
Hot topics such as the Sacramento-San Joaquin Delta, the Sustainable Groundwater Management Act and the governor's recently released draft Water Resilience Portfolio
Climate change and anticipated impacts to water resources
Planned stops & topics for Feb. 21 tour include:
The Nigiri Project, a private-public partnership among rice farmers, government agencies, nonprofits and researchers to help restore salmon populations by reintroducing them during the winter to floodplains that are farmed with rice during the summer
Sacramento Regional County Sanitation District's EchoWater Project, among the largest public works projects in Sacramento's history that will meet new wastewater treatment requirements and produce recycled water for landscape and agricultural irrigation
The Public Policy Institute of California's recent report on shifting the management of the state's freshwater resources from a species-by-species approach to an ecosystem approach by promoting more coordination among agencies
The Water 101 workshop and tour are ideal for water resource industry staff, water district board members, engineering and environmental firm personnel, city council members, county supervisors, legislators, legislative staff, press, advocates, attorneys, stakeholders, environmentalists, public interest organizations and others to expand their knowledge of California water history, laws, geography and politics.
To get further details or to register for the workshop or the workshop/tour combo, please visit our Water 101 webpage.
Scholarships to fund a portion of the registration for the Feb. 20 workshop are available; for more information or to request an application, please contact Andrea Sproul.