Visit Lake Mead And Hear Firsthand About Major Drought Plans During Colorado River Tour in Late February
Lower Colorado River Tour brings hot topics to life with stops at Hoover Dam, Salton Sea, farms and wildlife areas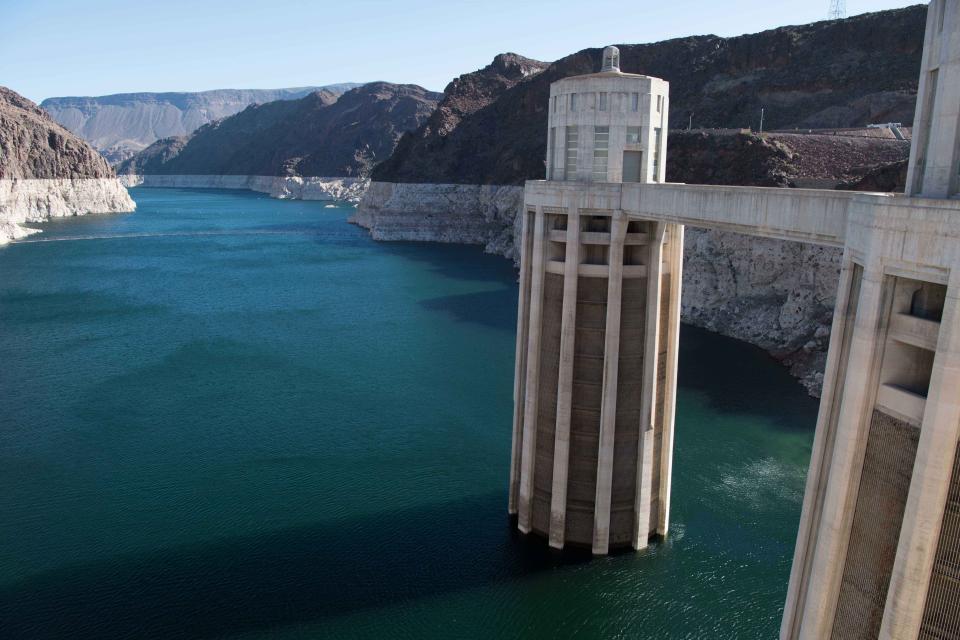 Hear firsthand about recent efforts to reach agreement on a drought contingency plan and see the bathtub ring around Lake Mead, now only 38 percent full after 19 years of drought, during our Lower Colorado River Tour Feb. 27 – March 1.
As the tour weaves along the Colorado River, participants will see and learn about the important role water from the river plays in the three Lower Basin states of Nevada, Arizona and California, and how it helps to sustain their cities, farms and wildlife areas.
The urgency for action was underscored by last week's announcement by Bureau of Reclamation Commissioner Brenda Burman that the U.S. government will impose unprecedented restrictions on water supplies to protect levels in the river's two major reservoirs — Lake Mead and Lake Powell — unless California and Arizona agree by Jan. 31 on a plan to deal with an expected shortage in 2020.
"We are quickly running out of time," she told those gathered in Las Vegas for the annual Colorado River Water Users Association.
Water allocations, reservoir storage levels, water conservation, urban water supply, endangered species and more will be covered during visits to Hoover Dam, Central Arizona Project's Mark Wilmer pumping plant, the Colorado River Aqueduct, the All-American Canal, the Sonny Bono Salton Sea National Wildlife Refuge, the Salton Sea, and agricultural regions in the Palo Verde, Imperial and Coachella valleys.
Click here for more information and to register for the tour.
This three-day, two-night tour begins in Las Vegas on Feb. 27 and ends at California's Ontario International Airport on March 1. You also have the option of starting the tour Feb. 26 in Ontario, where you can catch a ride on the tour bus to Las Vegas.
Take advantage of our "early bird" discount and register by Jan. 28. Early bird pricing is available for all 2019 tours up to one month before the tour start date. Click here to register for the Lower Colorado River Tour, which is sponsored by the Bureau of Reclamation – Lower Colorado Region.
Contact Programs Manager Nick Gray via email or at 916-444-6240 with any questions.