Unique Agricultural Groundwater Conference this Summer in San Francisco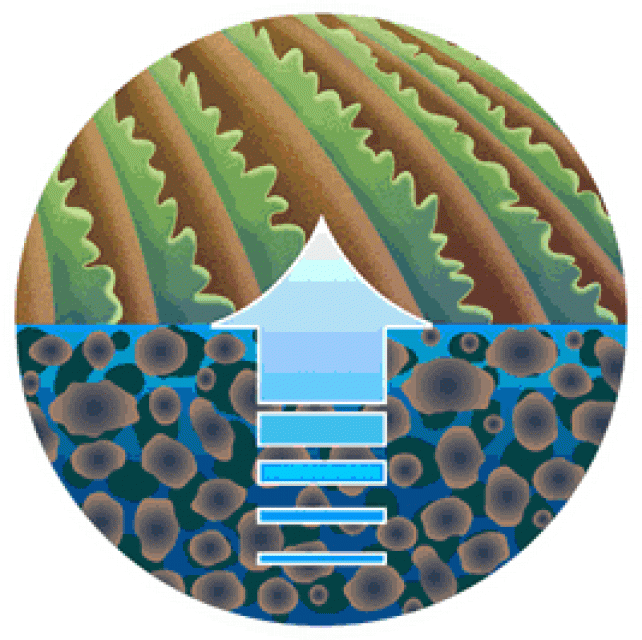 Don't miss the must-attend groundwater conference of 2016 focusing on the world's agricultural regions next summer in San Francisco!
Toward Sustainable Groundwater in Agriculture 2016: 2nd International Conference Linking Science and Policy will focus on the latest scientific, management, legal and policy advances for sustaining our groundwater resources in agricultural regions around the world.
Among the high-profile speakers will be Karen Ross, the secretary of the California Department of Food and Agriculture, who played a key role in helping to develop California's new groundwater law – the Sustainable Groundwater Management Act.
Secretary Ross has deep leadership experience in agricultural issues internationally, nationally and in California. Prior to her current position, she was chief of staff for U.S. Agriculture Secretary Tom Vilsack, president of the California Association of Winegrape Growers and vice president of the Agricultural Council of California.
What you need to know:
Abstracts: Deadline for abstracts has been extended until January 15. Click here to access the abstract submittal form.
Registration: The 2016 conference will be held June 28-30 at the Hyatt Regency at the San Francisco Airport in Burlingame. Additional, pre-conference workshops will be held Monday, June 27. Click here to find out more about registration and hotel information.
Sponsorships available: Whether you are a new company seeking exposure to a global audience or an established organization with a strong track record in the field of groundwater, this conference provides numerous opportunities to set yourself apart and reach new clients. Click here for more information or contact Beth Stern at the Water Education Foundation.
General Information: Organized by the Water Education Foundation and the UC Davis Robert M. Hagan Endowed Chair, the June 28-30 conference will build upon the success of an inaugural conference, also held in Burlingame in 2010. Then, more than 250 scientists, policymakers, agricultural and environmental stakeholders, government officials and consultants from around the world convened to discuss groundwater issues.
Groundwater constitutes nearly half the world's drinking water and much of the world's irrigation water supply. It is the lifeline for many rural and agricultural regions and their associated cultures and populations around the globe.
The conference will feature several plenary sessions and four concurrent tracks offering a wide range of policy and technical presentations. Discussion topics include: Over use; groundwater salinity; nonpoint source pollution from agricultural activities, animal farming; agricultural groundwater impacts to surface water; and groundwater quality and quantity conflicts at the urban-rural interface have reached global dimensions and threaten the very livelihood of this planet.
Also check out the UC Davis website for more information on the 2016 conference and what topics were covered in 2010.