See Water Storage, Pumps and Other Key California Infrastructure on Bay-Delta Tour May 16-18
Tour stops at Los Vaqueros Reservoir in Contra Costa County to learn about expansion efforts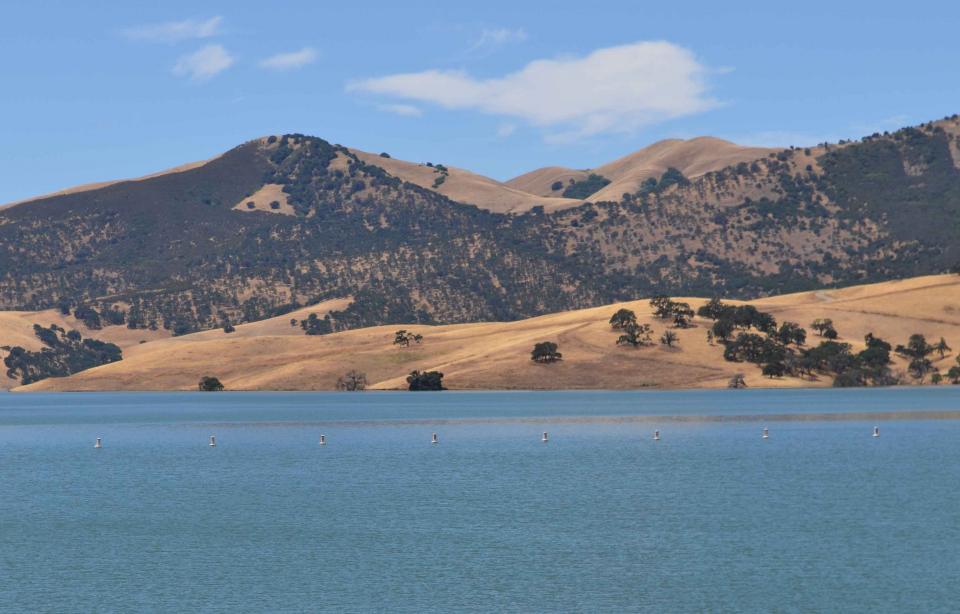 Go deep into California's water hub on our Bay-Delta Tour May 16-18, and see water conveyance, pumps and storage systems, including components of the State Water Project and the Central Valley Project.
Among the stops is a reservoir expansion project recently deemed eligible by the California Water Commission for sought-after state bond funds.
Los Vaqueros Reservoir, managed by the Contra Costa Water District (CCWD), was declared eligible last week to receive Prop. 1 bond funds to expand capacity from 160,000 acre-feet to 275,000 acre-feet.
Prop. 1, The Water Quality, Supply and Infrastructure Improvement Act of 2014, includes $2.7 billion for water storage projects. Eight projects were approved to bid for a share of this funding. CCWD is eligible to bid for up to $423 million of the estimated $795 million needed to expand the reservoir capacity by 70%.
On our tour, you will visit this reservoir guided by the water district's senior staff members. At lunch, General Manager Jerry Brown will lead a discussion of their plans to expand the reservoir and direct additional water throughout the Bay Area, including to the San Francisco Public Utilities Commission and the East Bay Municipal Utility District. After lunch you will tour the Randall-Bold Water Treatment Plant to learn how CCWD treats the water stored in Los Vaqueros for delivery to drinking water customers in eastern and central Contra Costa County.
The annual Bay-Delta Tour is our most popular tour. Last year it sold out with nearly 100 participants! Don't miss your opportunity to reserve a seat for this year's tour.
Register here for this educational – and fun – tour. For an additional fee, you can receive continuing education credits.
Click here for information about all of our tours or contact Tour Director Dan Scott at 916-444-6240 for more details.