See the Effects of the Drought in NoCal Firsthand from the Source
Last call for the Northern California Tour, Oct. 21-23, 2015
Seats are going fast – book yours today! This 3-day, 2-night tour travels the length of the Sacramento Valley and explores the issues of this major California water source.
Stops include Oroville and Shasta dams to witness the low water levels in the reservoirs and hear from experts about what's being done and future implications of the drought. The stop at Shasta will include a houseboat cruise on the reservoir.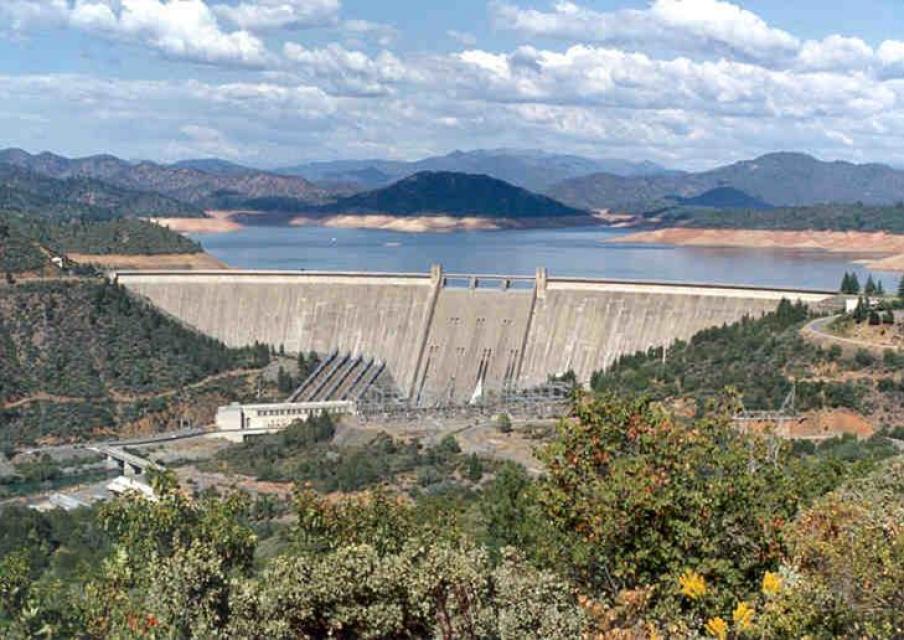 Participants will have the opportunity to see the location of the proposed Sites Reservoir, which would be a large offstream reservoir in the Sacramento Valley. The aim is to capture winter flood flows from the Sacramento River, divert the water upstream of the Sacramento–San Joaquin River Delta and pump it into a reservoir located west of Colusa.
In addition, the tour will visit the Red Bluff Fish Passage Improvement Project, area farms and the Clear Creek restoration site.
In all, participants will learn about water supply management – especially during drought – farming, flood management, groundwater management and conjunctive use, and salmon restoration.
The tour begins and ends at Sacramento International Airport.
The Water Education Foundation's tours are action-packed field. Issues of water supply, water quality, environmental restoration, flood management, groundwater and water conservation are addressed by a wide-range of speakers representing different viewpoints.
Click here for more information and to register.