Registration Now Open for the 36th Annual Water Summit; Take Advantage of Early Bird Discount by Registering Today
Join us Oct. 30 for key conversations on water in California and the West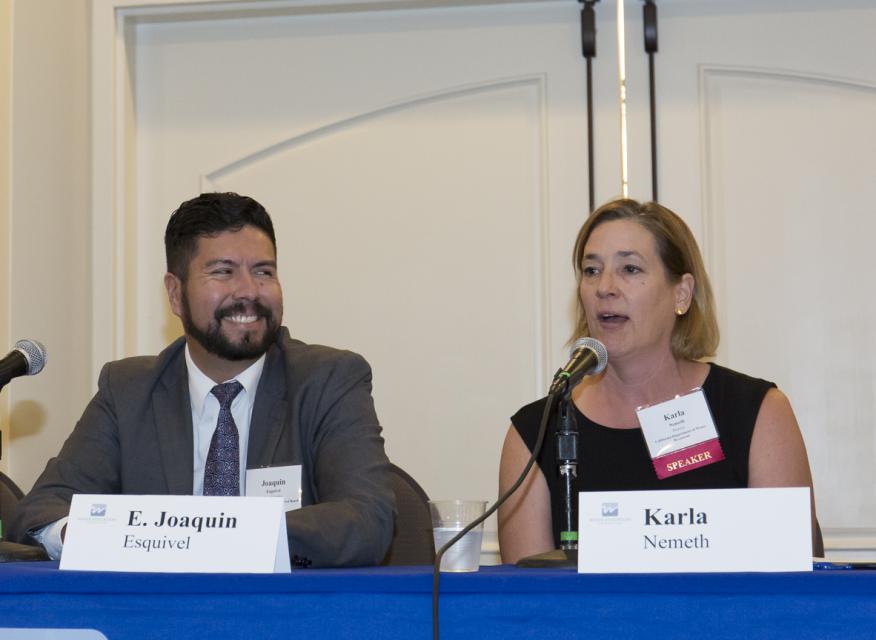 Registration opens today for the Water Education Foundation's 36th annual Water Summit, set for Oct. 30 in Sacramento. This year's theme, Water Year 2020: A Year of Reckoning, reflects fast-approaching deadlines for the State Groundwater Management Act as well as the pressing need for new approaches to water management as California and the West weather intensified flooding, fire and drought. To register for this can't-miss event, visit our Water Summit event page.
Registration includes a full day of discussions by leading stakeholders and policymakers on key issues, as well as coffee, materials, gourmet lunch and an outdoor reception by the Sacramento River that will offer the opportunity to network with speakers and other attendees. The summit also features a silent auction to benefit our Water Leaders program featuring items up for bid such as kayaking trips, hotel stays and lunches with key people in the water world.
Foundation members at the $100 level and up receive a reduced rate for registration. Not a member yet? Sign up today to support our work and use the discount immediately.
Event Details:
Location: Embassy Suites Sacramento Riverfront Promenade, 100 Capitol Mall, Sacramento, CA 95814
Date & Time: Oct. 30, 9:30 a.m.-5:00 p.m., immediately followed by reception from 5:00-6:30 p.m.
Sponsorships available soon!