Register for Central Valley Tour to Explore Water Challenges in Key Agricultural Region
Spend an afternoon touring the region virtually and participating in a live Q&A with experts
Grab your ticket for our Nov. 19 Central Valley Tour to explore water supply challenges in the San Joaquin Valley, one of the nation's most productive agricultural regions. You'll hear from farmers, water managers, disadvantaged communities and others about how they're meeting those challenges.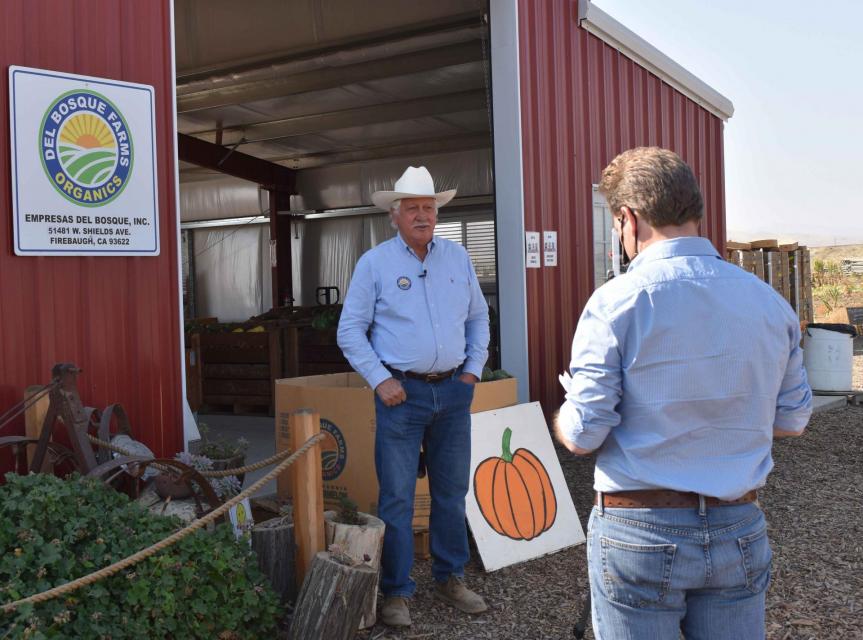 During this three-hour online event starting at 2:30 p.m., we'll take you deep into the San Joaquin Valley to hear how farmers manage surface water for various crops and orchards, and how they are responding to mandates under the state's Sustainable Groundwater Management Act. You'll hear from the valley's disadvantaged communities and learn how subsidence from groundwater pumping is affecting surface water facilities. You'll visit key infrastructure, including San Luis Reservoir, Friant Dam and the Friant-Kern Canal. You also learn about managed wetlands, see a unique feature to one of the region's rim dams, and hear about efforts to put water back in the ground. Get tickets here!
A limited number of need-based scholarships are available for the tours. Contact Nick Gray at ngray@watereducation.org for more information.
The Central Valley Tour is one of two remaining virtual tours being offered this fall to explore the vital role water plays in California's economy, its environment and its communities. All tours will run from 2:30 to 5:30 p.m., taking you close to key water facilities, farms and environmental restoration projects and giving you a chance to talk with experts during a live Q&A following each video tour.
Join us on our Dec. 10 San Joaquin River Restoration Tour to examine one of the nation's largest and most expensive river restoration projects. The project is aimed at restoring flows to a 60-mile, mostly dry stretch of river to revive chinook salmon runs while reducing or avoiding adverse water supply impacts to farmers. See hard-to-reach sections of the river and hear from biologists and farmers about the progress and challenges involved in bringing salmon back to the San Joaquin River.