Project WET Offers Workshops on Water Topics for Educators Across California
Topics include water conservation, climate change and stormwater runoff
There's still time for K-12 educators to get high-quality professional development training on watersheds, water resources and climate change through California Project WET.
The Water Education Foundation is the California coordinator of Project WET (Water Education for Teachers), an international, award-winning nonprofit water education program and publisher.
California Project WET works with water agencies, water research scientists, professors of teacher education and after-school program directors to provide high-quality professional development trainings for K-12 educators working in and out of the classroom.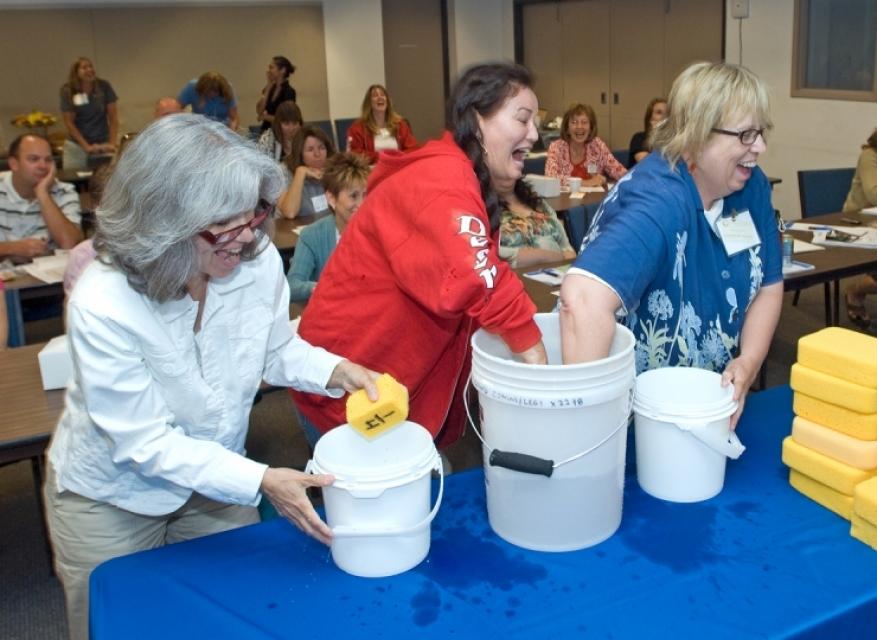 Project WET coordinates workshops across California on topics including water conservation, stormwater runoff, water quality, climate change, groundwater and watershed management. Click here to see the remaining workshops this year for educators. And you can sign up for the quarterly Project WET Gazette here.
Project WET activities are correlated to Common Core, Next Generation Science Standards, NOAA Ocean Literacy standards, California history/social science standards and the California environmental principles and concepts that guided the development of the California Education and the Environment Initiative (EEI).
In addition to Project WET activities, the Water Education Foundation offers a variety of maps and school-age publications to enhance water education in the classroom. Explore what's available here.