Only a Few Tickets Remain for the Final Water Tour of 2018 Exploring San Joaquin River Restoration
See firsthand the effort to revive salmon runs on the San Joaquin River Nov. 7-8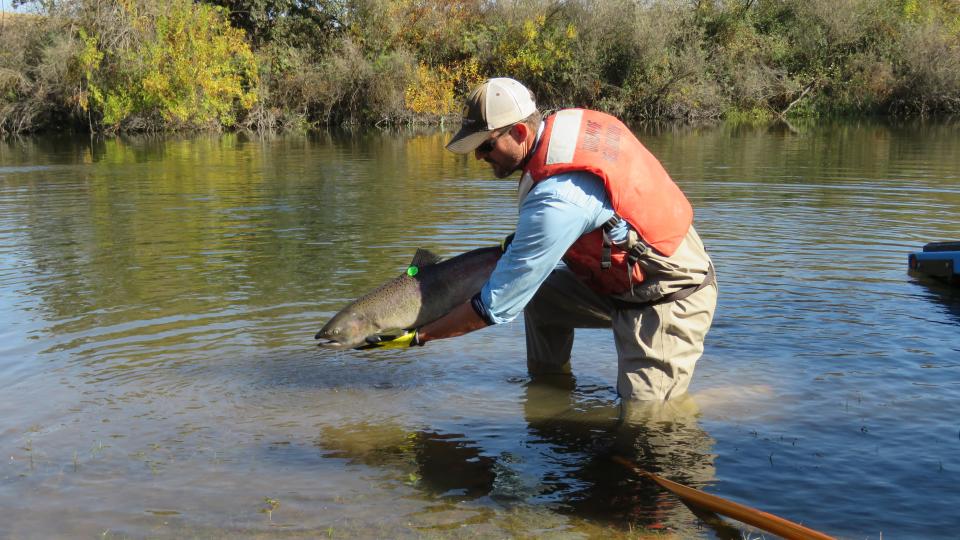 A few tickets are still available for our Nov. 7-8 San Joaquin River Restoration Tour, a rare opportunity to see firsthand the progress toward restoring populations of spawning salmon to the river.
The San Joaquin River was the focus of one of the most contentious legal battles in California water history related to providing in-stream flows for fish, leading to the creation of the San Joaquin River Restoration Program.
We will travel from Friant Dam in the Sierra Nevada foothills through the San Joaquin Valley along more than 100 miles of the watershed to the confluence of the Merced River. Along the way, we will visit all five reaches of the restoration project and meet with individuals working in and on these specific areas.
Our tours provide personal interaction with experts who have their boots in the mud to work on California's largest water issues.
On this two-day tour, we will present numerous stakeholders who will provide a broad perspective on the restoration project, which remains controversial. Over the two days, participants will meet with restoration specialists, water managers, environmentalists, farmers and fish biologists to gain a deeper understanding of this complex issue.
This tour may not be held next year so this could be your last chance to learn about this river restoration and see its progress anytime soon. Click here to register or learn more about the 2018 tour, which begins and ends in Fresno with an overnight stay in Los Banos.
Contact Programs Manager Nick Gray via email or at 916-444-6240 with any questions.