Line-Up for 2016 Water Tours Just Announced!
Mark your calendars!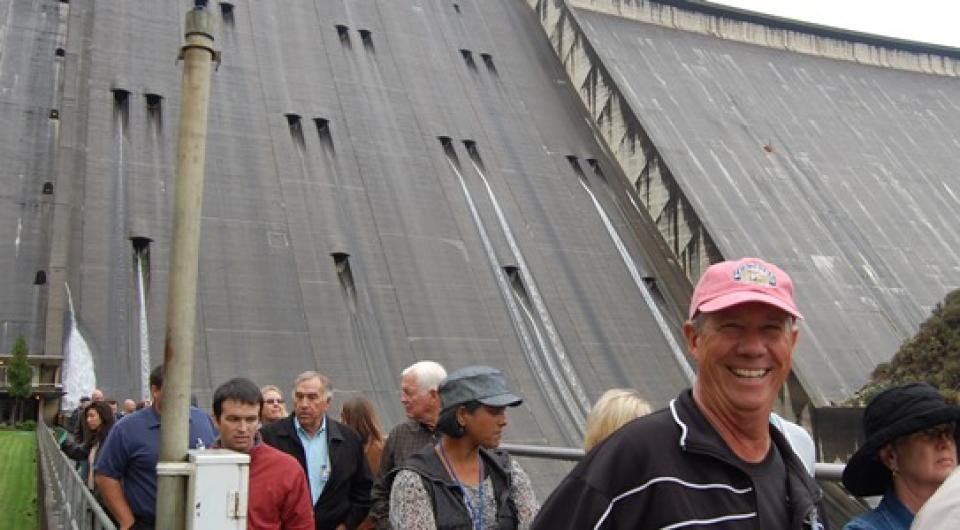 The Water Education Foundation has announced the line-up for its 2016 water tours. Six tours, including a new one to the San Diego area to visit the new Carlsbad ocean desalination plant and other interesting sites, will be offered:
Make plans to join us on one or more of these exciting, educational tours, and watch for more details and announcements of additional tours. Registration is now open for all 2016 tours, along with early-bird prices if you register early!
Lower Colorado River Tour – This 3-day, 2-night tour follows the lower Colorado River through Nevada, Arizona and California, and includes a private tour of Hoover Dam and a Lake Mead houseboat tour. Issues discussed include water needs in the Lower Basin, drought management, Lake Mead shortage criteria and endangered species.
Central Valley Tour – This 3-day, 2-night tour travels the length of the San Joaquin Valley, giving participants a clear understanding of the State Water Project and Central Valley Project. Issues of water supply for farms, water project operations, groundwater, wetlands, flood control and agricultural drainage are discussed.
New! San Diego Tour – This 2-day, 1-night tour will offer participants the opportunity to tour the new Carlsbad desalination plant designed to increase the San Diego area's water supply reliability, among other stops. Participants will learn about the region's water supplies, water quality/groundwater treatment, water conservation, potential for potable recycled water use and integrated regional water management.
Bay-Delta Tour – This 3-day, 2-night tour takes participants to the heart of California water policy – the Sacramento-San Joaquin Delta and San Francisco Bay. Participants learn about the critical role the Delta plays in California's water supply, Delta planning initiatives, water project operations, fish passage, ecosystem restoration, levees and flood management, Delta agriculture and water supply reliability.
Northern California Tour – This 3-day, 2-night tour travels the length of the Sacramento Valley, a primary source of water for much of California. Stops include Oroville and Shasta dams, Red Bluff Fish Passage Improvement Project, Feather River Fish Hatchery, Clear Creek restoration site and Sacramento National Wildlife Refuge. Other highlights include a houseboat cruise on Shasta Lake.
San Joaquin River Restoration Tour – This 2-day, 1-night tour offers participants the opportunity to learn about challenges associated with one of the nation's largest restoration efforts aimed at restoring flows and a Chinook salmon fishery along the San Joaquin River. Under a $1.2 billion plan, restoration efforts are focused on a 60-mile, mostly dry stretch of the river from below Friant Dam to the confluence of the Merced River while reducing or avoiding adverse water supply impacts to farmers.
To learn more about the general tours, check out our website.
Like what you see? Become a tour sponsor for one, several or all of our 2016 tours!
A limited number of scholarships are available on a case-by-case basis.
Email Tour Director Dan Scott for more information. Or call him at 916-444-6240.