Learn More About Water with Maps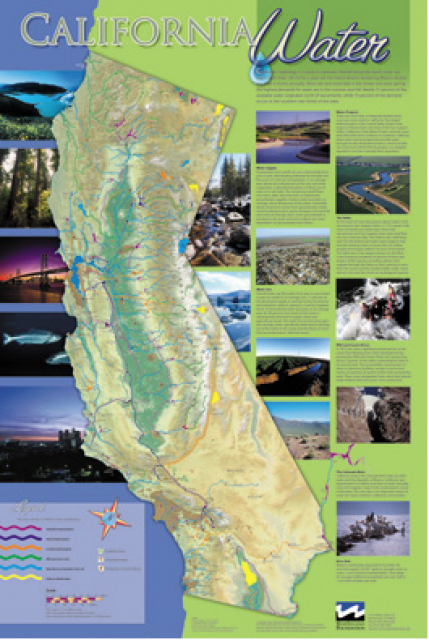 The Water Education Foundation is known for its colorful, poster-sized maps detailing specific waterways and information about their watersheds, including California water, the lower Colorado River and the Delta.
These maps are guaranteed to help you better understand California's complex water story. Start your collection today! Click here to see the Foundation's map inventory.
California Water Map features natural and manmade water resources throughout the state, including the wild and scenic rivers system, federally funded projects, state funded projects, locally funded projects and saline or alkaline lakes
Delta Map depicts the importance of the Delta — what it is, where it is and how water flows through the area
Klamath Watershed Map displays the rivers, lakes and reservoirs, irrigated farmland, urban areas and Indian reservations within the Klamath River Watershed
San Joaquin River Restoration Map focuses on the San Joaquin River and its restoration program, which aims to restore flows and populations of Chinook salmon to the river below Friant Dam to its confluence with the Merced River
Click here to check out all of the Foundation's publications and products available.