Latest Western Water Examines Colorado River Experiment Aimed at Making the River More "Buggy"
USGS scientist Ted Kennedy discusses effort to enhance food web to aid endangered fish as well as birds and bats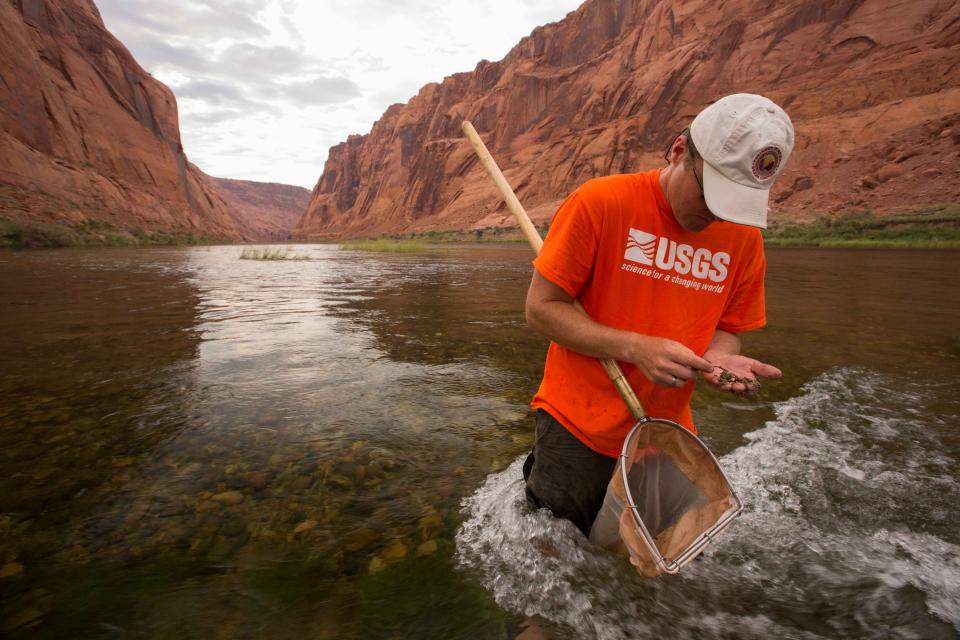 Water means life for all the Grand Canyon's inhabitants, including the insects that are a foundation of the ecosystem's food web. But hydropower operations upstream on the Colorado River at Glen Canyon Dam disrupt the natural pace of insect reproduction as the river rises and falls, sometimes dramatically. Eggs deposited at the river's edge are often left high and dry. Their loss affects available food for endangered fish such as the humpback chub.
Western Water's Gary Pitzer spoke with Ted Kennedy, a U.S. Geological Survey aquatic scientist who led an experimental flow project that is raising optimism that the decline in insects such as midges, mayflies and caddisflies can be reversed. The experimental flow is expected to help determine operations at Glen Canyon Dam and actions that could improve conditions and minimize adverse impacts on natural, recreational and cultural resources downstream.
The latest Western Water also takes readers to the picturesque ranchland north of Sacramento that could become the state's next major reservoir, the so-called Sites Reservoir. If built, the proposed reservoir, named for pioneer John Sites and the small township that once was there, could hold up to 1.81 million acre-feet of water diverted from the Sacramento River.
Read both articles at www.watereducation.org/WesternWater, and sign up to receive emailed notices of new articles at www.watereducation.org/SignUp.