Last Chance To Register For Water 101 Workshop Next Week In Sacramento
Feb. 20th workshop includes optional one-day tour the next day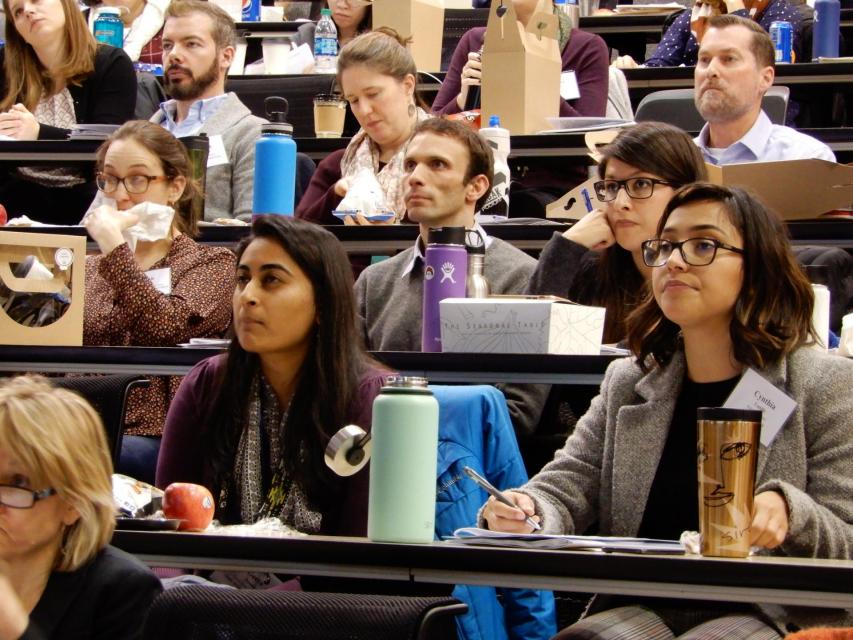 There's just one week left until our Water 101 workshop and optional tour! Register today for this once-a-year opportunity!
Attendees at the Feb. 20 workshop will hear from a variety of experts about important and current issues in California water management and policy, including the Delta, sustainable groundwater management, Gov. Newsom's draft Water Resilience Portfolio, impacts to water resources from climate change and more.
The workshop, to be held at the McGeorge School of Law in Sacramento, also offers a deep dive into the basics of California water history, geography, law and policy.
Registration ends Tuesday (Feb 18) at 1 p.m. There are two ticket options for the event:
The one-day workshop (see draft agenda here) is $249 and includes coffee and pastries in the morning, lunch and materials, as well as an optional screening of the award-winning documentary, "The Sacramento: At Current Speed." The 38-minute film about the Sacramento River will take place at the end of the day after the workshop concludes at 5 p.m.
If you want to go to the workshop and attend the next-day tour (see tour highlights here) to get a close-up look at collaborative and innovative water projects and programs in the Sacramento region, the cost will be $465 for both days.
The workshop will be beneficial to water resource industry staff, engineering and environmental firm personnel, city council members, county supervisors, legislators, legislative staff, media, advocates, attorneys, stakeholders, environmentalists, public interest organizations and water district directors.
Don't miss this popular event! Register today via the event webpage.