Last Chance to Register for Today's Virtual Headwaters Tour
Final Online Event of the Year Features Live Q&A with Sierra Nevada Headwaters Experts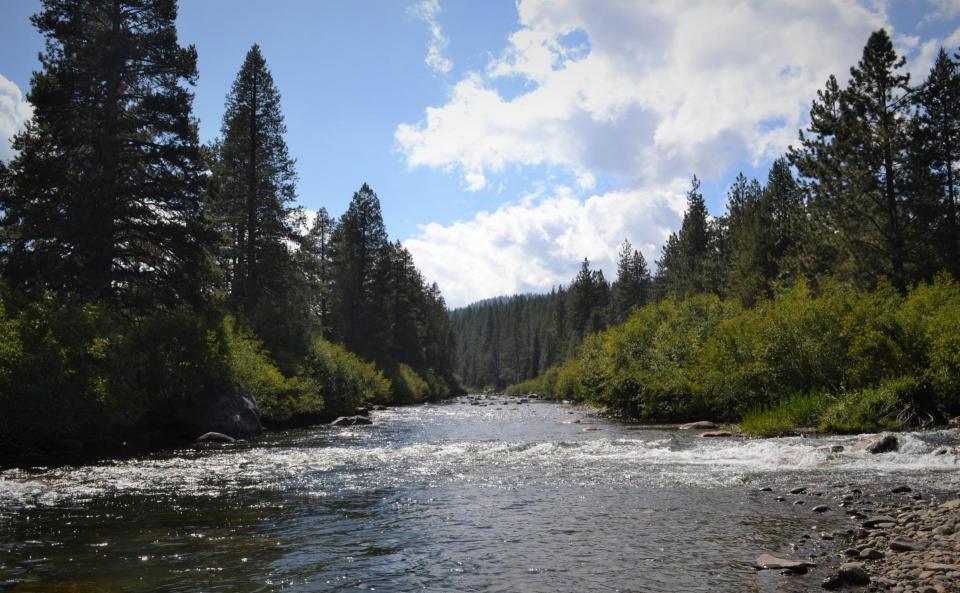 Our water tours are lauded because they are both fun and educational, so don't miss your chance to experience our last online tour event of the year. Register now for our Tuesday, Nov. 9, Headwaters Tour and we'll take you on an engaging virtual journey across the upper watershed of a major Sierra-fed river to learn the important role forests play in California's water supply.
The virtual Headwaters Tour travels through portions of the American River watershed, beginning at the crest of the Sierra Nevada mountains and heading down into the foothills and eventually ending at Folsom Lake near Sacramento.
Along the way, you'll visit rivers, forests and meadows that make up this region to hear from experts working on important projects in the American River watershed. The river feeds into the larger Sacramento River right before it heads to the Delta, where the water sustains one of the West Coast's most important freshwater tidal estuaries before traveling via canals and aqueducts to San Joaquin Valley farms and taps in the San Francisco Bay Area and Southern California.
We will take you:
High into the mountains to learn how snowpack is measured, how it informs water management statewide and what we can expect from climate change
Deep into the Eldorado National Forest to visit a meadow restoration site and to a forest lab operated by UC Berkeley to learn how research is quantifying the benefits of a more naturally thinned forest on water supply
And many more places!
And just like our in-person tours, you'll be able to ask questions of the scientists, water managers and others who are on the front line of finding ways to deal with challenges happening in our forests – climate change, drought, reduced snowpack, overcrowded forests and wildfires. Register here!
The online tour event will run tomorrow from 2:30-5:30 p.m. PT and includes:
An overview presentation of the region's critical topics
A guided video tour of key locations to gain a stronger understanding on a variety of water supply issues and the latest policy developments
Live Q&A with experts in chat rooms so participants can dive deeper into the topics, including the drought gripping California.
Tour participants can choose from a selection of our Layperson's Guides on key water topics with their registration, and will be entered into a drawing to win one of the Foundation's beautiful water maps.
A limited number of need-based scholarships are available for tours. Contact Programs & Communications Manager Sarah Angulo with any questions via email.