Last Chance to Join Thursday's San Joaquin River Restoration Tour
Explore firsthand how salmon are being returned to this once-dry river and participate in live Q&A with experts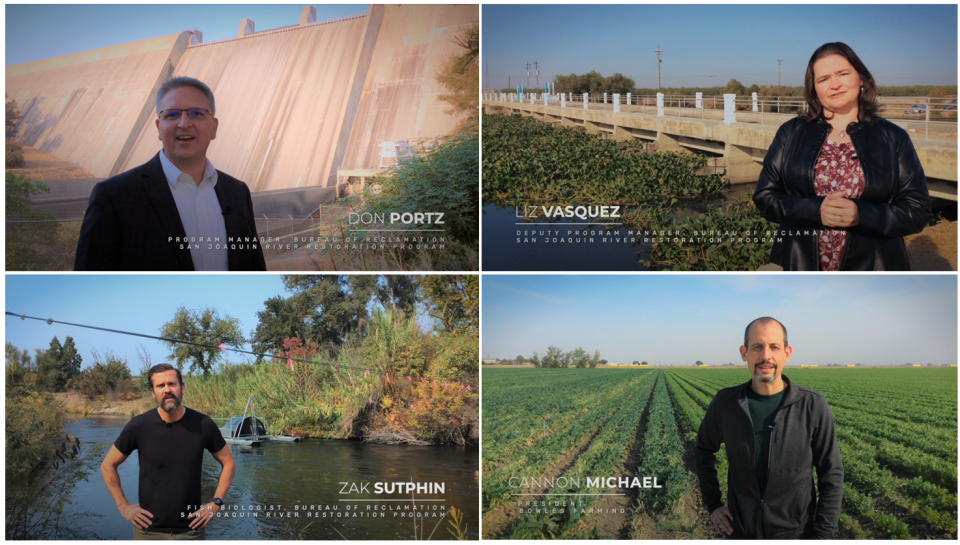 It's your last chance to sign up for our San Joaquin River Restoration Tour this Thursday (Dec. 10) as we embark on a virtual journey to learn how one of the nation's most ambitious river restoration projects is shaping up.
It has been over two years since a Foundation tour last visited the San Joaquin River downstream of Friant Dam near Fresno to see firsthand the progress toward reviving populations of chinook salmon in the river, so don't miss this opportunity to get an update!
The San Joaquin River was the focus of one of the most contentious legal battles in California water history related to providing in-stream flows for fish, leading to the creation of the San Joaquin River Restoration Program in 2006.
During this three-hour virtual event starting at 2:30 p.m., you will get:
An overview presentation from Harrison "Hap" Dunning, UC Davis Professor of Law Emeritus, on the coalition of environmental groups and their lawsuit that sparked the program.
A tour video covering important locations from Friant Dam in the Sierra Nevada foothills through the San Joaquin Valley along more than 100 miles of the watershed to the confluence of the Merced River. You'll hear from experts at the different locations on the efforts being made to restore flows to this section of the river. You will get to visit:

The Salmon Conservation and Research Facility
The Scout Island salmon monitoring site
The Chowchilla Bifurcation flood control structure
Mendota Pool, a historic diversion point for irrigation water
Agricultural fields along the San Joaquin River

A live Q&A session where you can join various chat rooms to ask questions of key governmental agencies and stakeholder groups that are working on the program's goals.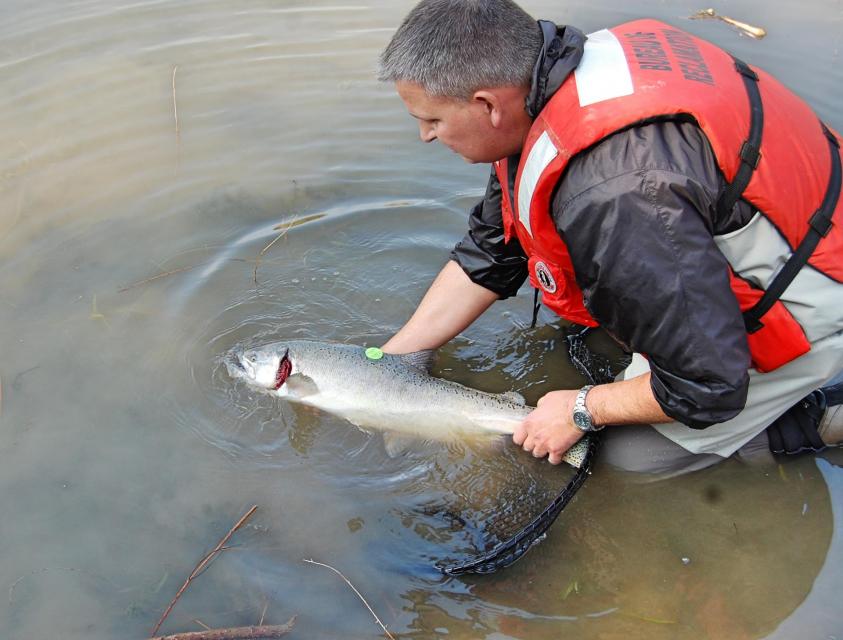 As part of each event, participants will receive one of our popular Layperson's Guides and be entered into a drawing to win one of our beautiful water maps.
Get your ticket here for this engaging virtual experience. A limited number of need-based scholarships are available for all tours. Contact Nick Gray at ngray@watereducation.org for more information.