Last Call to Learn from Leading Water Policy and Legal Experts at Water 101 Workshop
Register today to deepen your knowledge of California's most precious natural resource April 22-23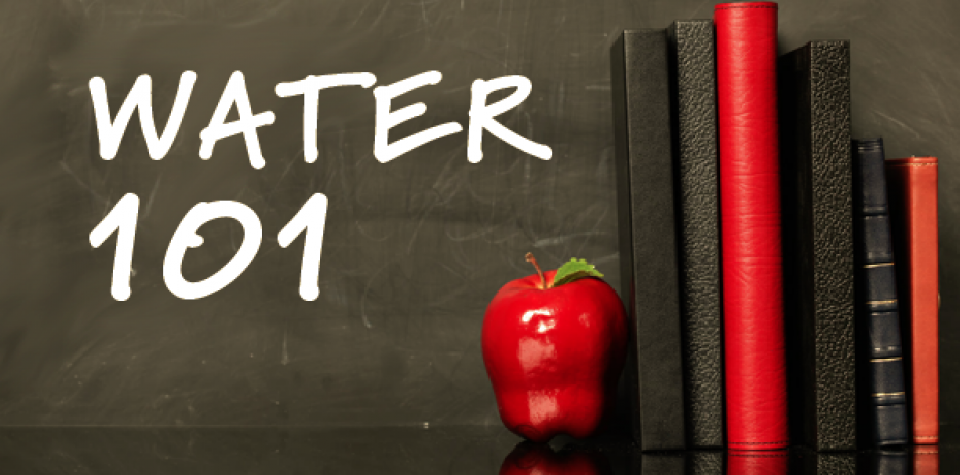 Time is running out to register for this week's Water 101 Workshop, which offers a primer on California's water history, laws, geography and politics.
One of our most popular events, this once-a-year workshop will be held as an engaging online event on the afternoons of Thursday, April 22 and Friday, April 23. California's water basics will be covered by some of the state's leading policy and legal experts, and participants will have an opportunity to engage with the guest speakers individually during live Q&A in breakout rooms.
Featured Speakers & Topics:
Byron Buck - California's Natural Water Endowment
Director of Natural Resources, Conaway Preservation Group
Water geography, history and hydrology, along with an overview of major water infrastructure projects, wild and scenic rivers, flood management and alternative supplies.
Jennifer Harder – Public & Private Rights in Water
Associate Professor, McGeorge School of Law
Water rights system, including riparian, appropriative, tribal and groundwater rights, along with requirements for reasonable and beneficial use of water and the impact public trust law has on how water is managed.
Rebecca Smith – Legal & Institutional Management Framework
Partner, Downey Brand LLP
Regulatory framework for managing water; agencies and their respective roles at the state and federal level.
Thomas Harter – Fundamentals of California Groundwater
Professor, University of California, Davis
Groundwater, its importance in the state's water supply, its history of use and overuse and the Sustainable Groundwater Management Act.
Dennis O'Connor – Understanding & Working with the Legislature
Principal Consultant, California State Senate Committee on Natural Resources and Water
Legislative process, tips on how the public can participate as well as current and future water issues and priorities for the California Legislature.
Tina Cannon Leahy – Hot Topics in California Water
Attorney IV, State Water Resources Control Board
Current issues in water management, including drought, water equity, flows in the Sacramento-San Joaquin Delta and how the new federal administration is affecting California water.
Who should attend:
The workshop acts as a refresher for more veteran water professionals and a good statewide introduction for others. Participants will come away with a deeper understanding of the state's most precious natural resource.
It is geared toward new water district directors, water resource industry staff, engineering and environmental firm personnel, city council members, county supervisors, legislators, legislative staff, press, advocates, attorneys, environmentalists and public interest organizations.
How to register:
For more details and to register, visit our Water 101 Workshop page.