Keep Up to Date With the West's Rapidly Escalating Drought
Foundation's All Things Drought resource page includes newsfeed, helpful conservation tips, weekly drought severity map & answers to common questions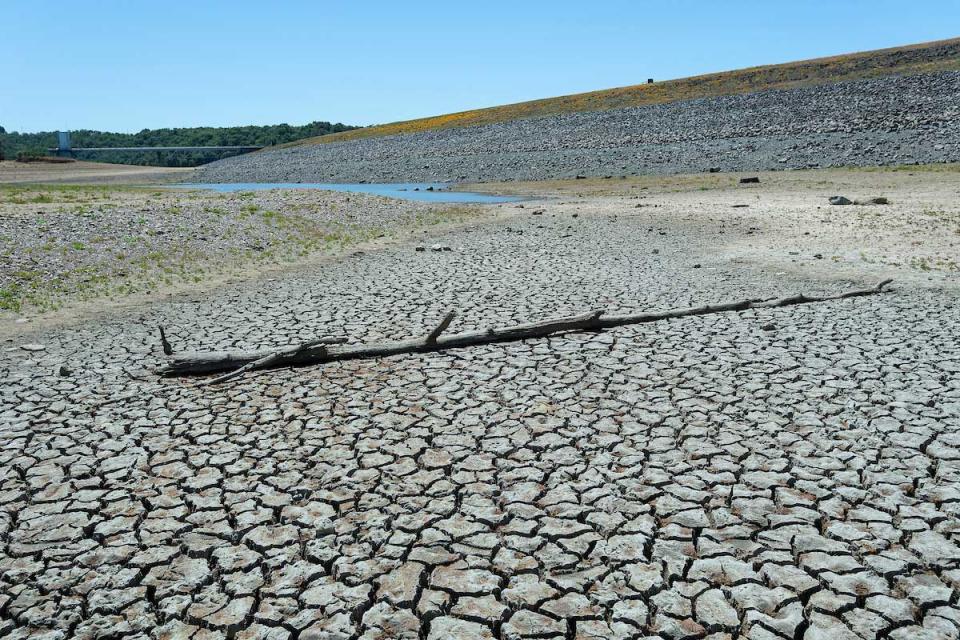 Heading into a third consecutive summer of drought, California and the West are facing stark water challenges.
Water levels in many of California's largest reservoirs are significantly below average, and the state's Sierra snowpack that helps replenish many of them into the early summer is largely gone. Plummeting reservoir levels have triggered sharp cuts to water deliveries for thirsty farms and cities, prompting state and local officials to plead for the public to conserve remaining supplies. Declining reservoir levels are also expected to curb generation of hydroelectricity, a crucial source of power during hot summer months.
For anyone trying to stay current with the unfolding drought in California and the West, the Water Education Foundation's journalism team has created All Things Drought, a special resource page that offers links to real-time reservoir data and water supply forecasts, an ongoing newsfeed to help you stay up to date on the latest news and tips so you can help conserve the region's most precious natural resource.
The All Things Drought page offers resources, water-saving tips and the latest information on the 2022 drought gripping the West, such as:
A map showing how drought is changing every week in California and across the West
Water levels for reservoirs in California and key Colorado River reservoirs
A newsfeed of the latest drought news from across the West, drawn from our Aquafornia daily water news aggregation
Studies on drought and water use in California and the Colorado River Basin, a key source of water for Southern California
A sampling of recent articles on drought-related issues in California and the Colorado River Basin from our own Western Water online news site
Advice on how to save water inside and outside your home
Links to drought information resources, including the Save Our Water campaign that aims to make water conservation a daily habit among Californians
Answers to frequently asked questions about drought