Journey along the Sacramento River and Into Other Key California Watersheds During Virtual Events this Fall
Enjoy our NorCal Tour Oct. 14 and Travel Into the Sierras for our Headwaters Tour Nov. 9; Don't Forget our Virtual Water Summit event Oct. 28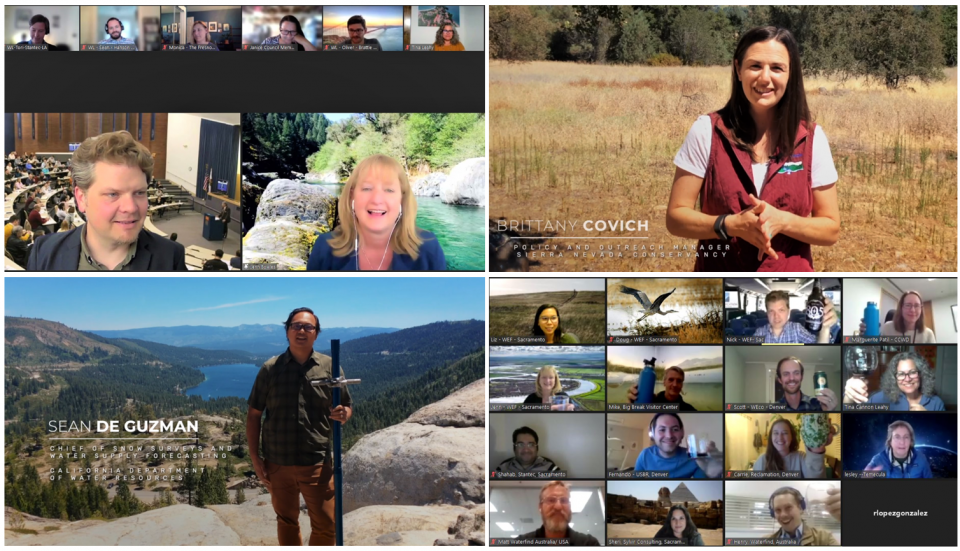 The Foundation's virtual journeys will whisk you away to explore California's key rivers and water regions this fall from the Sacramento River to the headwaters in the Sierras.
Plus, our annual Water Summit will feature water managers and other water experts who are dealing with the "new normal" as unprecedented drought and wildfires challenge the status quo.
The Northern California Tour on Oct. 14 is just one of three unique virtual journeys to choose from this fall. Each will run from 2:30-5:30 p.m. PT and include:
An overview presentation of the region's critical topics
A guided video tour of key locations — farms, wetlands, dams and reservoirs, wildlife habitats — to gain a stronger understanding on a variety of water supply issues and the latest policy developments
Live Q&A with experts in chat rooms so participants can dive deeper into the topics, including the drought gripping California.
Check out our fall schedule:
Virtual Northern California Tour: Thursday, Oct. 14
Journey along the Sacramento River and its tributaries to gain a deeper understanding of the issues associated with a key source of water that supplies much of California. Visit Oroville and Shasta dams, rice fields and wildlife refuges, and hear from farmers, biologists and water managers. Register here!
37th Annual Water Summit: Thursday, Oct. 28
Our annual premier event now in its 37th year, the Water Summit features top policymakers and leading water experts providing the latest information and viewpoints on issues impacting water across California and the West. This year's afternoon event will be hosted online followed by an optional in-person reception in Sacramento aboard an open-air boat cruise on the Sacramento River. Registration coming soon!
Virtual Central Valley Tour: Thursday, Nov. 4
Explore water supply challenges in the San Joaquin Valley, one of the nation's most productive agricultural regions. You'll hear from farmers, water managers, disadvantaged communities and others about how they're meeting those challenges, including drought and requirements under the Sustainable Groundwater Management Act. Register here!
Virtual Headwaters Tour: Tuesday, Nov. 9
This virtual tour travels through portions of the American River watershed, beginning at the crest of the Sierra Nevada mountains and heading down into the foothills and eventually ending at Folsom Lake near Sacramento. Along the way, you'll visit rivers, forests and meadows that make up this region to hear from experts on the challenges being experienced in our headwaters and the work being done to address them. Register here!
A limited number of need-based scholarships are available for tours and events. Contact Programs Director Nick Gray with any questions via email.