Join the Waitlist for our Virtual Bay-Delta Tour to Get Priority 'Seating' for Encore Event
First of our fall virtual journeys has sold out; Save the dates for engaging online water events that remain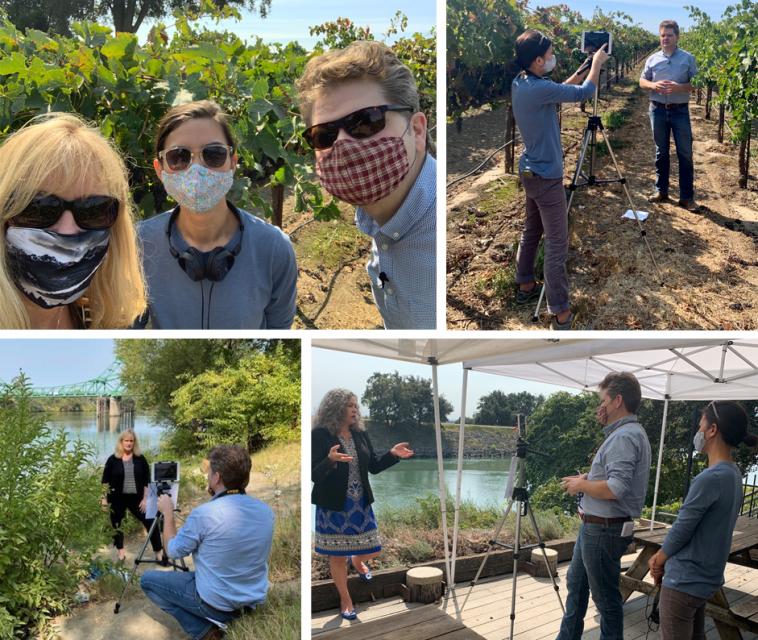 Our virtual Bay-Delta Tour set for Oct. 8 has sold out, but you can still join the waitlist in case 'seats' open up.
Those who have signed up for the waitlist will receive priority access to an encore Bay-Delta Tour event later this fall if there's enough interest!
In addition to the Bay-Delta Tour, you can join us later this fall for other engaging virtual journeys into key water regions across California. As part of each event, participants will receive one of our popular Layperson's Guides and be entered into a drawing to win one of our beautiful water maps.
The Bay-Delta Tour will include:
An overview presentation of the region's critical topics
A guided video tour of key locations, such as:

Big Break Regional Shoreline
Farms in the north and south Delta
Delta Cross Channel
California Aqueduct & Delta-Mendota Canal
Historic Delta towns like Freeport, Clarksburg & Walnut Grove
Delta islands & levees

Live Q&A with experts so you can dive deeper into the topics, including:

Natural history & hydrology of the Bay-Delta system
Water conveyance through & around the Delta
Role of the Delta in Southern California water supplies
Delta agriculture across the vast region
Native species & habitats
Municipal water use in the Delta
Delta ecosystem restoration & economic development
Impacts to ocean fisheries from changes in the Delta
Registration for the virtual tours below will open soon. For now, save the dates!
Northern California Tour: Nov. 12
San Joaquin River Restoration Tour: Dec. 10
Send Nick Gray, our programs manager, any questions via email.