Join Us on One of Three Water Tours Scheduled through June
Learn about the water issues up close on the Lower Colorado River, in the Central Valley and across the Sacramento-San Joaquin Delta
Our tours are one of the best ways to learn about water issues in California and the West. You come face-to-face with infrastructure that moves water to cities, farms and wildlife refuges, hear directly from farmers, environmentalists and other stakeholders and understand the critical role water plays in sustaining life, growing food and maintaining wetlands and other water bodies for the environment.
Join us for one of these upcoming tours. Act fast! Early-bird prices are still available for the Central Valley and Bay-Delta tours.
Lower Colorado River Tour: March 11-13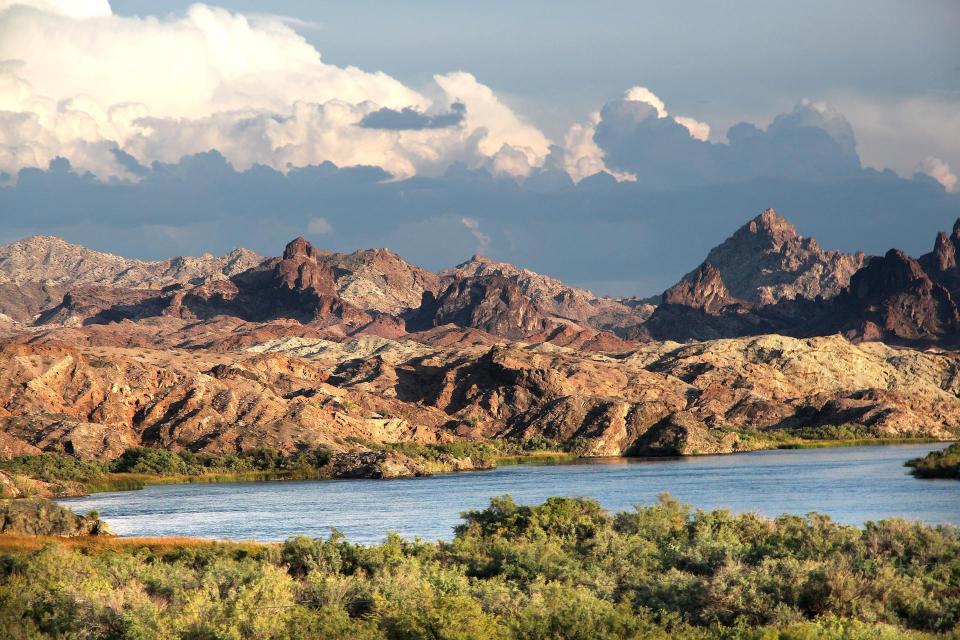 This 3-day, 2-night tour follows the course of the iconic Western river through Nevada, Arizona and California, and includes a private tour of Hoover Dam.
For the first time, participants will also enjoy a scenic boat trip on the river through portions of the Havasu National Wildlife Refuge, including Topock Gorge and the Havasu Wilderness Area.
Other tour stops include Lake Mead National Recreation Area, Lake Havasu, the Mark Wilmer Pumping Plant, MWD's Gene Village, farms in the Imperial, Palo Verde and Coachella valleys and the Salton Sea. Issues discussed include water needs in the Lower Basin, drought management, endangered species and Salton Sea restoration. Register here.
Central Valley Tour: April 22-24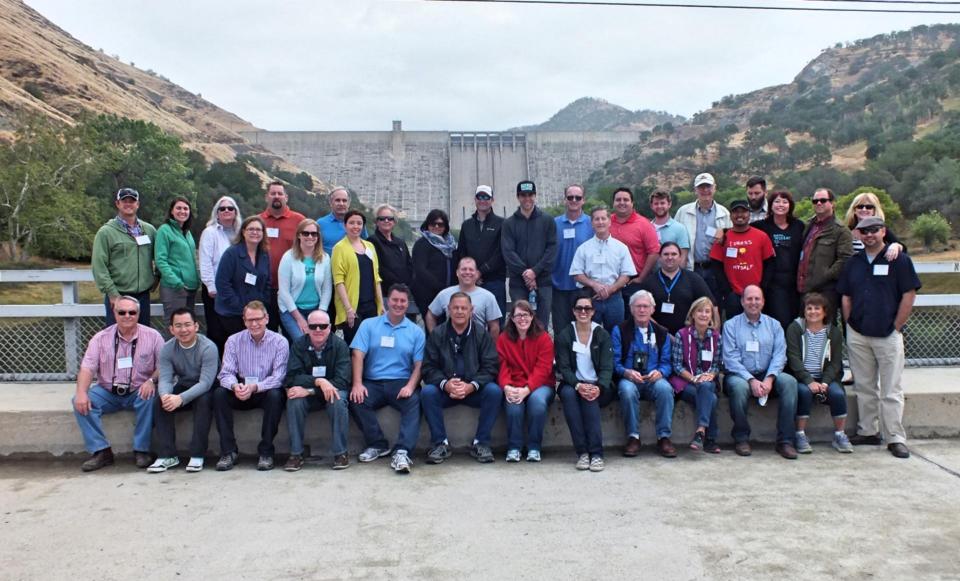 This 3-day, 2-night tour travels the length of the San Joaquin Valley, giving participants a clear understanding of the State Water Project and Central Valley Project.
Stops include San Luis Reservoir, San Luis National Wildlife Refuge, Mendota Pool, Tulare Lake Basin, Kern Water Bank, local farms and Friant Dam. Issues of water supply for farms, water project operations, groundwater, wetlands, flood control and agricultural drainage are discussed. Register here.
Bay-Delta Tour: June 3-5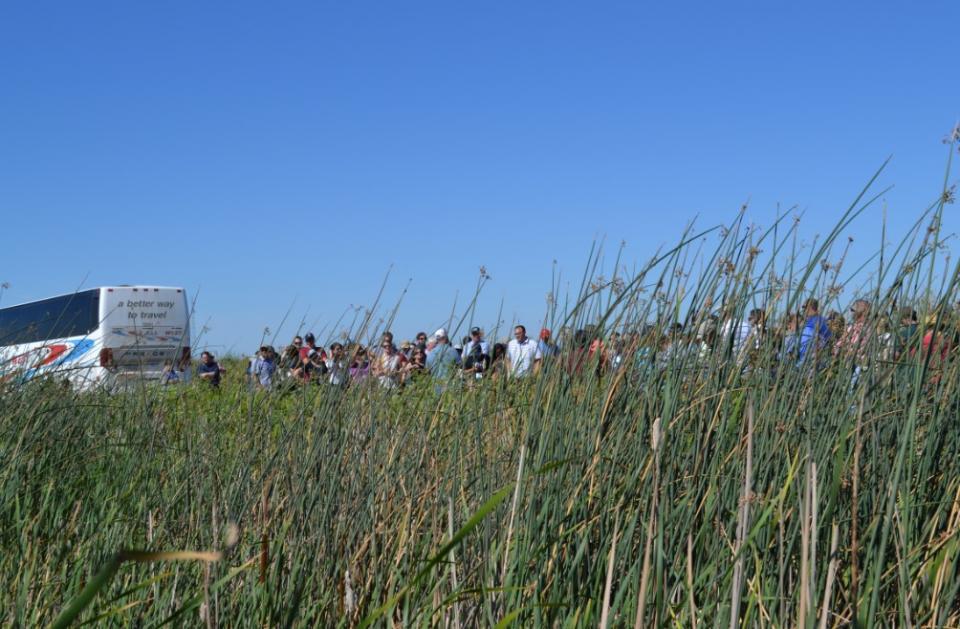 This 3-day, 2-night tour takes participants to the heart of California water policy – the Sacramento-San Joaquin Delta and San Francisco Bay.
Stops include the historic town of Clarksburg, Delta islands, Big Break Regional Shoreline, Los Vaqueros Reservoir, the Bay Model in Sausalito and Rush Ranch in the Suisun Marsh. Participants learn about the critical role the Delta plays in California's water supply, Delta planning initiatives, water project operations, fish passage, ecosystem restoration, levees and flood management, Delta agriculture and water supply reliability. Register here.
Contact Programs Manager Nick Gray via email or at 916-444-6240 with any questions about these or any of our other 2020 tours.