Help Make an Impact on Water Education in California and the West Through Workplace Giving
Water Education Foundation participates in payroll deduction programs with federal, state and private employers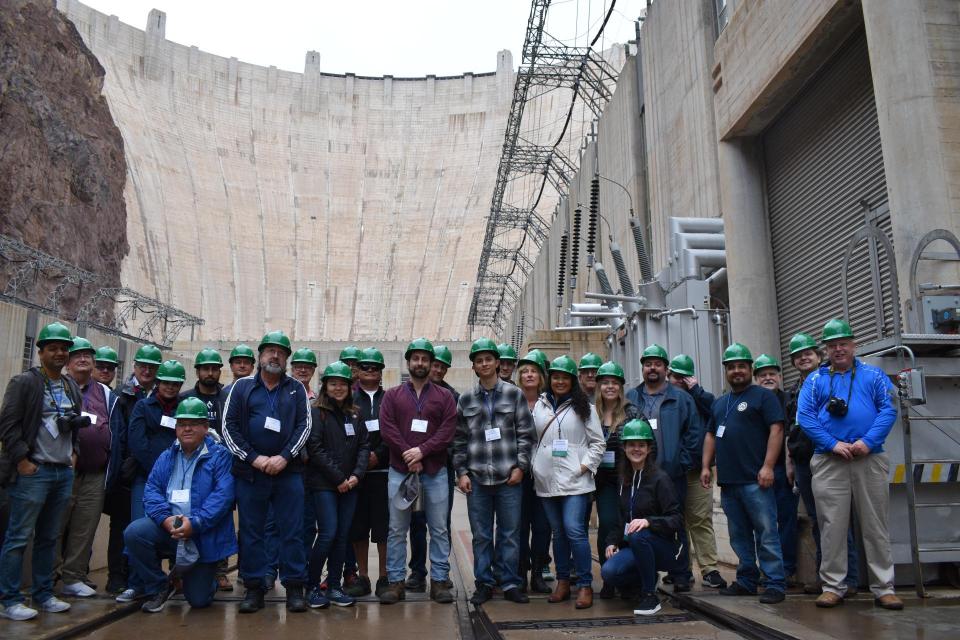 As drought extends its grip on California and the West, the important work of educating about water becomes even more important. Since 1977, the Water Education Foundation has been a trusted source of water news and programming, putting water resource issues in California and the West into context.
You can support the important work of our nonprofit by making a tax-deductible gift via a one-time payroll deduction or a set amount per pay period through your employer, whether you work for a federal or state agency or a private employer.
Here are a few examples of the impact your workplace giving pledge can make.
News resources: From maps and Layperson's Guides to Western Water news articles and Aquafornia's weekday water news roundup, our publications team presents essential information and keeps you up to date about some of the most complex water issues and regions.
Tours: Our balanced and thorough water tours give participants a firsthand look at water facilities, rivers and regions that are central in the debates about the future of water resources in California and the West.
Teacher training: The Foundation's California Project WET (Water Education Today) program helps teachers bring engaging local and global lessons on water and climate to their K-12 students.
Water Leaders: Up-and-coming Water Leaders deepen their water knowledge and enhance their leadership skills as they learn to take an active, cooperative approach to decision-making about water resource issues.
Events: Our annual Water Summit brings leading experts and top policymakers together to share the latest viewpoints on water issues and innovations, while our popular Water 101 workshop introduces participants to the history, geography, legal and political facets of water in California as well as hot topics.
How You Can Help
The Foundation is an option in the following workplace giving programs:
The Combined Federal Campaign, for federal agencies such as the Bureau of Reclamation, U.S. Fish and Wildlife Service and the U.S. Geological Survey. Find us with code 71219 before Jan.14.
Our Promise Campaign for California state employees, for agencies such as the California Department of Water Resources, State Water Resources Control Board and California Department of Fish and Wildlife. Find us with code 29674 before Dec. 31.
United Way for all other local campaigns and private companies. Find us with code 29674.
If your organization is not part of these campaigns, check with your human resources department to see if they have their own workplace giving program. You can write in Water Education Foundation (tax ID 94-2419885) to direct your contribution to us or donate directly on our website.
Please email Development Director Kala Haley-Clark with your questions.