Hear the Latest Prospects for 2023 Water Supply at Dec. 8 Winter Outlook Workshop in Southern California
Experts discuss latest advances in precipitation and snowmelt forecasting & climate-warming impacts on hydrologic system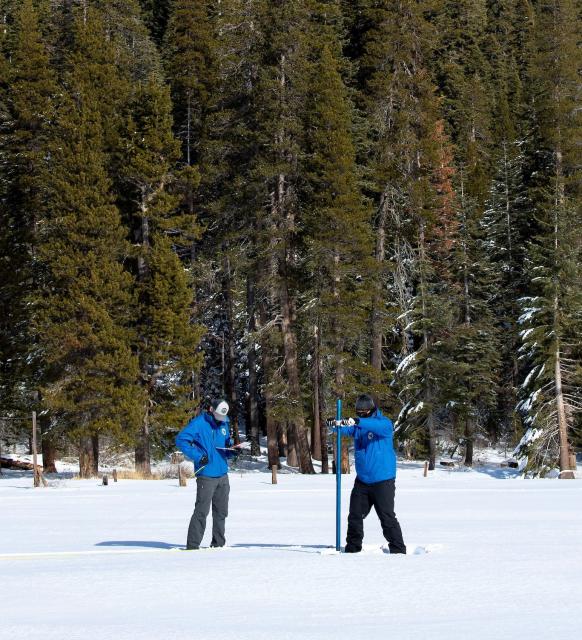 Hear what may be ahead for California's water supply in 2023 as well as the latest improvements to snowmelt runoff forecasts at our Winter Outlook Workshop next Thursday, Dec. 8 in Southern California.
The one-day workshop in Irvine will include insight into whether La Niña conditions projected to persist into this winter really mean anything as a predictor in the new reality of climate whiplash. You also will learn about what is and isn't known in forecasting winter precipitation weeks to months ahead, the skill of present forecasts and ongoing research to develop predictive ability.
This event is ideal for anyone involved in managing, modeling or forecasting water resources or anyone simply interested in hearing the latest science.
Speakers at the workshop include:
Mike Anderson, California's state climatologist, who will provide a recap of Water Year 2022 and a look at prospects for Water Year 2023
Sean DeGuzman, Chief of Snow Surveys and Water Supply Forecasting for the California Department of Water Resources, who will talk about improvements to snowmelt runoff forecasting
Emerson Lajoie, meteorologist at NOAA's Climate Prediction Center, who will talk about the the center's experimental Water Year outlook
You can view a full agenda here. The event will be held at the Beckman Center on the campus of UC Irvine. Registration is $79 and includes refreshments, lunch and materials for those coming in person. A non-interactive, virtual registration option is available to view a live stream of the event, but the only way to ask questions and engage with the experts is to join us in Irvine!
This special event is sponsored by the California Department of Water Resources in partnership with the Water Education Foundation. Register here!