Go Deep into the Nation's Breadbasket to Explore Water Issues on the Central Valley Tour April 3-5
Just a few seats remain for our trip that traverses the San Joaquin Valley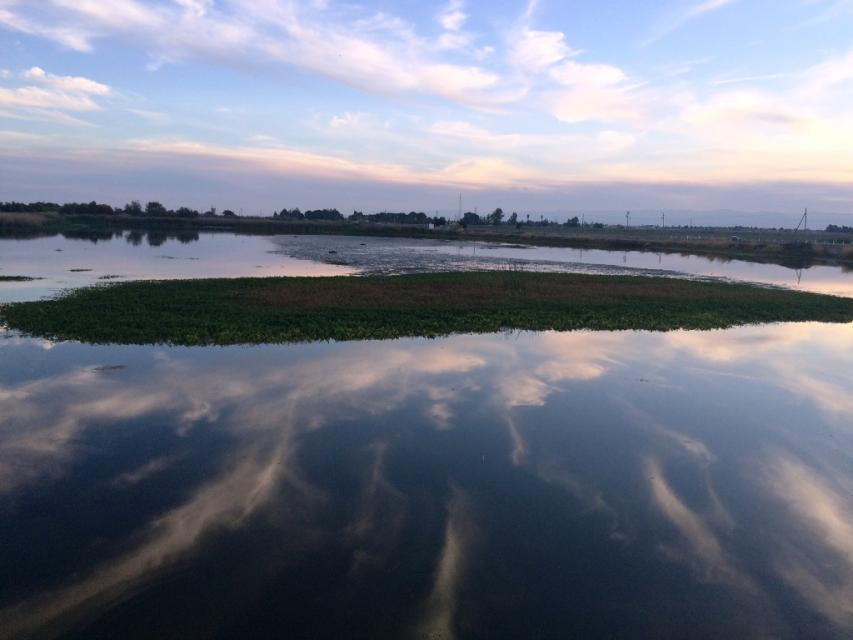 Recent rains have left the San Joaquin Valley's reservoirs in better shape, but groundwater depletion and the resulting ground subsidence continue to beset farmers and water managers. What will this year hold? How are regional stakeholders meeting the requirements of the Sustainable Groundwater Management Act? And will there be enough water this year to satisfy the competing needs of farms, people and the environment?
Your best opportunity to understand the challenges and opportunities of this vital resource in the nation's breadbasket is to join us on our Central Valley Tour April 3-5.
Each year, we spend three days traveling the southern portion of the Central Valley – the San Joaquin Valley – to bring you face-to-face with some of the most important leaders and experts in water storage, management and delivery, agriculture, habitat and land use policy.
Participants will learn how the region is ground zero for water quality and access challenges facing disadvantaged communities, which Gov. Gavin Newsom highlighted with his first signed bill. We also will get an update on the San Joaquin River Restoration Program, one of the largest and most expensive river restoration projects in the nation's history.
Among the spots we visit:
Friant and Terminus dams
Mendota Pool
San Joaquin Valley farms
San Luis National Wildlife Refuge
Kern Water Bank
San Luis Reservoir, the nation's largest off-stream reservoir and a key water facility serving both the State Water Project and the federal Central Valley Project.
The tour begins and ends at Sacramento International Airport, with a fast-paced trek over three days down the west side of the valley, through the Tulare Lake Basin and back up the east side. Seats are going quickly and registration will close soon, so get your ticket here before they're gone!
Click here for information on all of our 2019 tours, and contact Programs Manager Nick Gray via email or at 916-444-6240 with any questions.