Giving Tuesday is Your Chance to Support Water Education in California and the West
Our programs help empower teachers and the next generation of leaders in water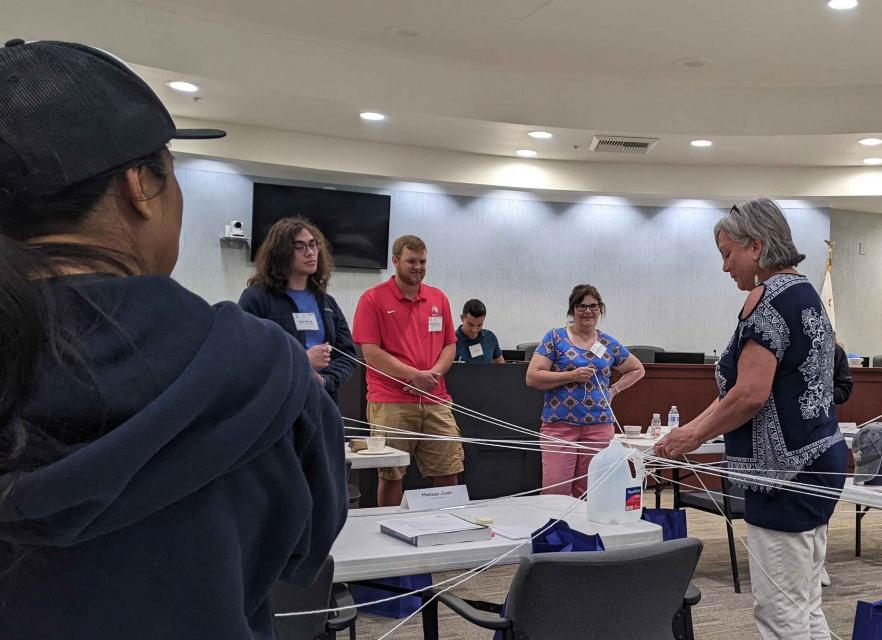 Today on Giving Tuesday, a global day of philanthropy, you can support impartial education and informed decision-making on water resources in California and the West by making a tax-deductible donation to the Water Education Foundation.
Your support ensures that our 45-year legacy of producing in-depth news, educational workshops and accessible information on water reaches new heights in 2023.
What Your Gifts Made Possible in 2022
Teaching the next generation
Project WET (Water Education Today) – This year more than 600 educators across California attended our workshops to bring water, climate change and drought-related lessons into their classrooms. More than 90,000 students are expected to be reached by this year's Project WET-trained educators alone! For 27 years we have been the only sanctioned nonprofit to deliver Project WET in California.
Water Leaders – This year marks several major milestones for the Water Leaders program, which helps up-and-coming leaders deepen their water knowledge and develop collaborative leadership skills. The California program celebrated 25 years in 2022 and boasts more than 475 graduates since its inception. We also launched a Colorado River Water Leaders class in 2022– just in time for the 100th anniversary of the Colorado River Compact.
Keeping current on the issues
Aquafornia, our roundup of water news delivered each weekday, keeps you up to date nearly 250 days a year with what's happening in the water world, and Western Water, our online magazine, provides in-depth coverage of important water resource issues.
Our 16 Layperson's Guides offer broad yet easy-to-understand overviews on some of the most important topics affecting water resources in California and the West. Our updated guide to water conservation will debut in the next month, and next year's updated guide to the Klamath River will be published as the world's largest dam removal project gets underway.
These are just a few examples of the impact our supporters made in 2022. Please donate today to help us make an even greater impact in 2023.
Thank you!