On Giving Tuesday, Help Support Efforts to Teach the Next Generation about California's Most Precious Natural Resource
Project WET trains teachers across the state to bring lessons on water into the classroom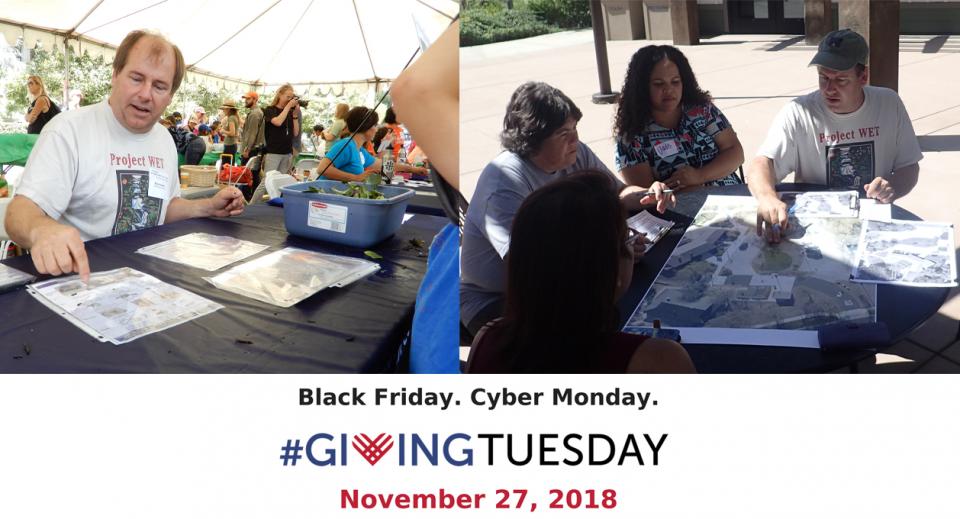 Educating the next generation about one of the most precious resources in California – and on the planet – is a key part of the Water Education Foundation's mission through Project WET (Water Education for Teachers).Please help us continue that work by giving back on Giving Tuesday.
In California, we are the only coordinator for Project WET, a Montana-based nonprofit that provides training workshops and educational resources to teachers around the globe. Through Project WET, we collaborate with partners around the state to train teachers and provide them with the resources they need to engage students in the study of water and help them become better stewards of California's most important natural resource. Watch a short video here.
Since 1977 the Water Education Foundation has been helping policymakers, teachers, journalists and the public gain a better understanding of water in California — and the challenges the state confronts as people weigh how water should be used, especially in times of scarcity.
On Giving Tuesday, please consider supporting this important work. We are neutral and nonpartisan. We strive hard to educate and explain, through tours of important watersheds, informational briefings and workshops, in-depth reporting on emerging water issues, training future water leaders, and our acclaimed Layperson's Guides and map posters, in addition to our Project WET teacher training programs. As a nonprofit, we depend on donations to help us carry out this work.
You can learn more about us here and learn more about Project WET here.
Here's where you can donate.