Follow Our Lower Colorado River Tour — And All Our Tours And Events — On Social Media
We'll tweet about people, places and issues as we travel next week from Hoover Dam to the Coachella Valley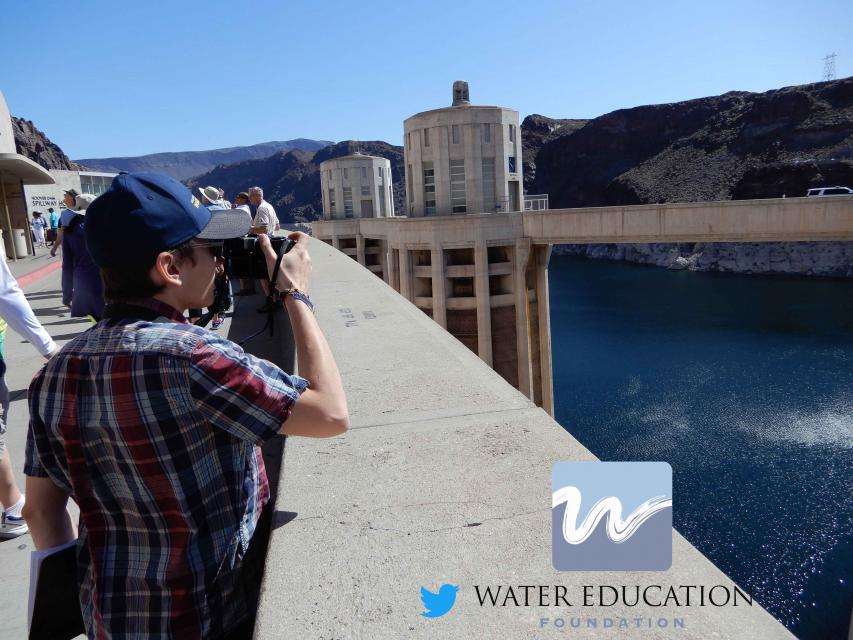 Follow along on our water tour of the Lower Colorado River – and keep up with any of our tours and events – through our social media channels.
We'll post updates on our Twitter account @WaterEdFdn about people, issues and places as we travel along the Lower Colorado River from Hoover Dam to the Coachella Valley Feb. 27 through March 1.
We also use Twitter to keep you posted on our upcoming events, to list the top water stories from our weekday news aggregation known as Aquafornia, and keep you abreast of our latest stories on our flagship publication, Western Water news. In addition, we tweet and retweet breaking water news throughout the day.
On our Facebook page, we post information about upcoming events and tours and keep it fun by posting pictures from those events. We also post our "weekend water read" on a key water issue most weekends.