FLASH SALE: Save 25% Today Only on All Water Maps and Layperson's Guides During Summer Solstice Sale
Build your water library with limited-time discounts on all our educational maps, guides and publications about this critical resource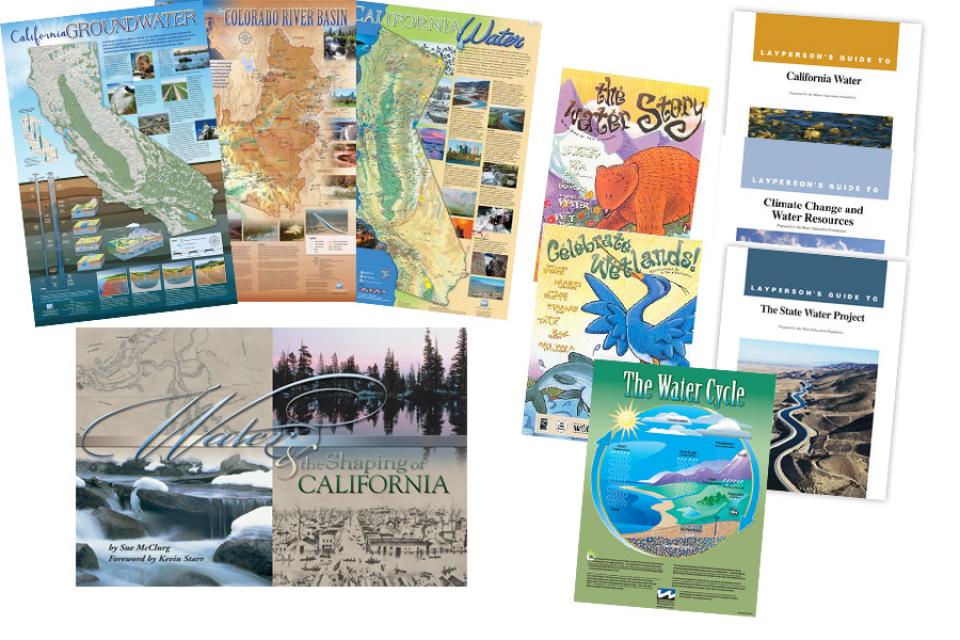 Today is Summer Solstice, and to celebrate the longest day of the year we're offering a special 25% discount on our beautiful poster-size water maps, Layperson's Guides and other water education materials.
Don't miss out! This summer sale runs until midnight tonight (Friday). Use the promo code SOLSTICE2019 at checkout to get your discount.
Our catalog of educational materials includes everything from maps of rivers, reservoirs and water projects throughout California and the Colorado River Basin, to our prized Layperson's Guide series on such topics as California groundwater, climate change, the Colorado River, California water rights and water recycling. We also have brochures and slide cards on a variety of water topics, including invasive species, water conservation and the Colorado River.
For educators, we have a trove of resources to help you teach about water, including a poster of the water cycle, educator guides and kid-friendly brochures on coastal ecosystems, water recycling, wetlands and drought.
Check out what's available at www.watereducation.org/maps-guides, and don't forget to use promo code SOLSTICE2019 to get your 25% discount.