Explore Ecological Challenges Facing the Salton Sea on our Lower Colorado River Tour April 11-13
Participants see important stop on Pacific Flyway and hear experts on efforts to aid state's largest inland body of water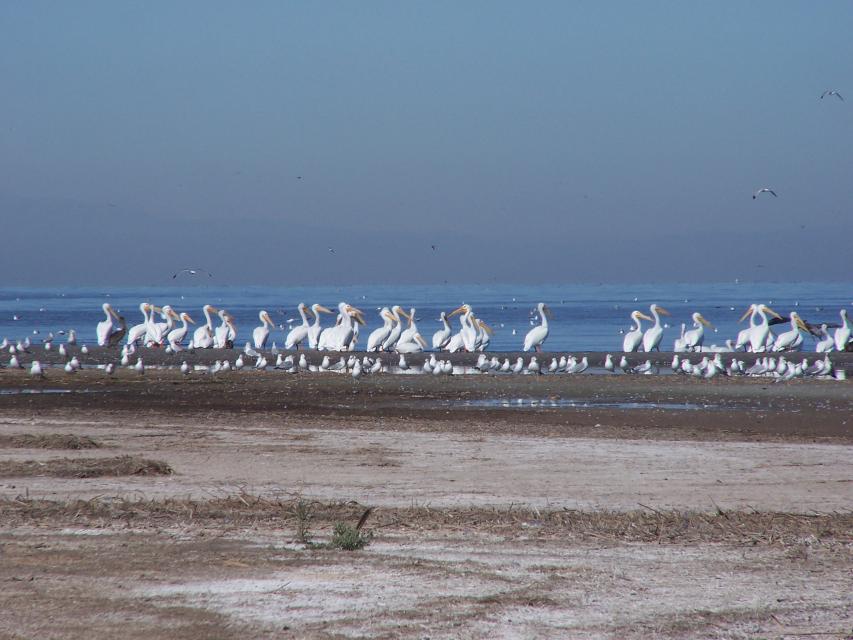 The Salton Sea, California's largest inland body of water and an important stop on the Pacific Flyway, is struggling ecologically and shrinking as water is transferred from surrounding desert farms to San Diego County.
On our Lower Colorado River Tour, April 11-13, we will visit this fragile ecosystem that harbors 400 bird species and hear from several stakeholders working to address challenges facing the sea, including managers of the Imperial Irrigation District, the Salton Sea Authority and California's appointed "Sea Czar," assistant secretary on Salton Sea policy Bruce Wilcox.
They will discuss the ag-to-urban water transfer made necessary for California to reduce its over-reliance on Colorado River water, wetlands for habitat, efforts to improve water quality for surrounding towns, and the future of the Salton Sea.
In addition to learning about planning efforts, we will drive around the Salton Sea and stop at a marina now removed from the shoreline. You will have the opportunity to walk onto the North Shore Beach and touch the water yourself.
This is only one stop on our three-day tour of the Colorado River. We start with a special tour of Hoover Dam and follow the river downstream, exploring farming and conservation areas, water projects and more before ending the tour in Ontario, Calif.
Register here for this educational – and fun – tour. For an additional fee, you can receive continuing education credits.
Click here for information about all our tours or contact Tour Director Dan Scott by email or at 916-444-6240 for more details.