Explore Diverse Wildlife Habitat on Central Valley Tour March 14-16
Learn how water is managed in ecologically fragile areas and which species benefit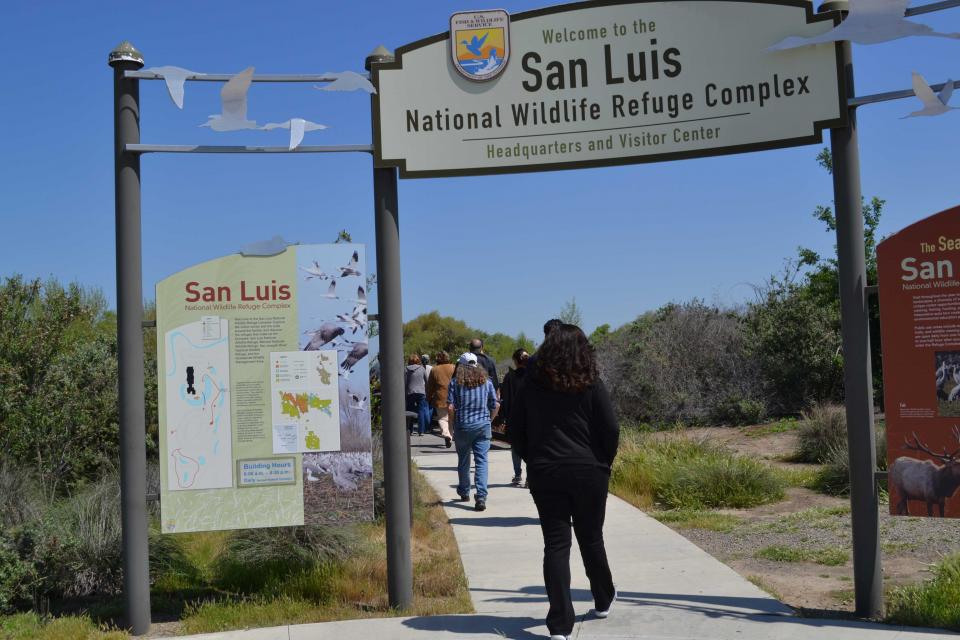 Water in the Central Valley supports more than just farms and cities – it supports ecological wonders, endangered species and a diverse array of wildlife.
On our Central Valley Tour, March 14-16, you will visit wildlife habitat areas – some of which are closed to the public – and learn directly from the experts who manage them, in addition to seeing farms, large dams and other infrastructure.
We will visit the San Luis National Wildlife Refuge, which features riparian woodlands, wetlands, grasslands and vernal pools. Several endangered and threatened species call the refuge in the northern San Joaquin Valley home, including the California tiger salamander, the longhorn fairy shrimp and the San Joaquin kit fox. We almost always see tule elk, found only in California and driven close to the brink of extinction by hunters during the Gold Rush more than a century ago. Park rangers will lead you through lessons on habitat preservation and water management.
The refuge and other stops on the tour are part of the Pacific Flyway, a major north-south flyway for migratory birds in the Americas. The Kern Water Bank has both upland and wetland habitats that are home to waterfowl, raptors, shorebirds and is a stopping point for migrating species. The Tulare Basin Wetlands Association gives us a tour on private lands to see the nesting grounds of the American avocet, which frequently perform a clever distraction display when strangers visit.
Accompanied by experts, we also will visit key restoration projects along the San Joaquin River, which is one of the nation's largest river restoration projects. In the past two years, parts of the river that have been dry for decades got their first flows. This will help toward the Bureau of Reclamation's goal of restoring unimpeded salmon runs to the San Joaquin River.
Register here for this educational – and fun – tour. Take advantage of our early bird discount in effect through Feb. 14. For an additional fee, you can receive continuing education credits for the tour. Click here for information about all our tours or contact Tour Director Dan Scott at 916-444-6240 or dscott@watereducation.org for more details.