Explore California's Vital Water Hub on Our Popular Bay-Delta Tour
Early bird price for the May 16-18 tour ends Monday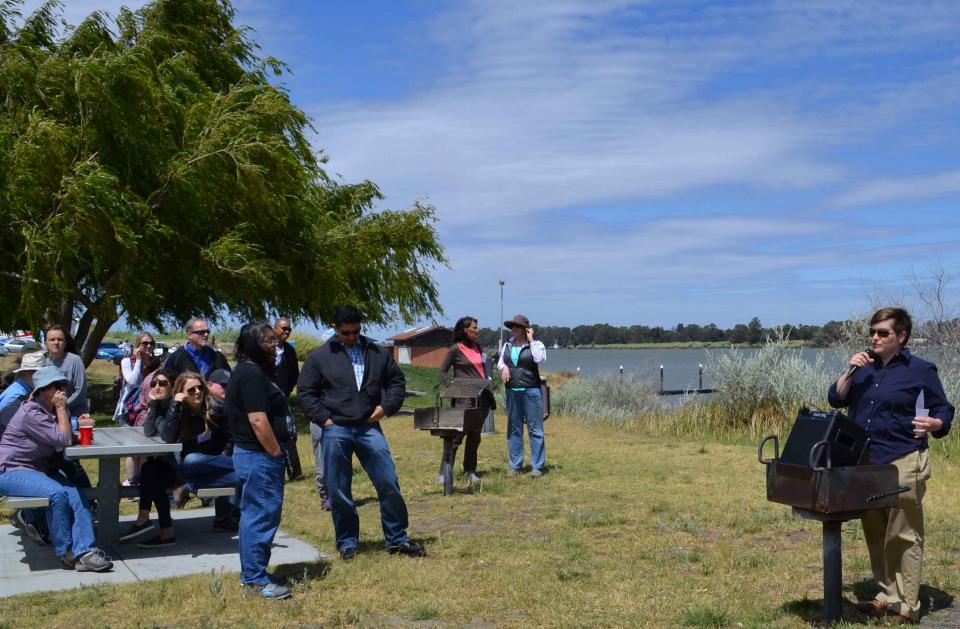 The Sacramento-San Joaquin Delta, the largest estuary on the West Coast, is a vital hub in California's complex water delivery system as well as a rich farming region, an important wetlands area – and often, a source of conflict.
Our Bay-Delta Tour, May 16-18, will allow participants to hear from a diverse group of experts, including water managers, environmentalists, farmers, engineers and scientists who will offer different perspectives on the proposed tunnels project, efforts to revitalize the Delta, and risks that threaten its delicate ecological balance. (The controversial tunnels project got a boost this week when Metropolitan Water District of Southern California voted Tuesday to cover nearly $11 billion of the construction cost).

In addition, participants on the tour will delve into issues related to Delta farming, flood management, endangered fish populations, restoration projects, water rights and how water is managed and delivered to more than 25 million Californians.
The annual Bay-Delta Tour is our most popular tour, and Monday, April 16, is the last day to get an early bird discount on tickets. Last year it sold out with nearly 100 participants! Don't miss your opportunity to reserve a seat for this year's tour.
Register here for this educational – and fun – tour. For an additional fee, you can receive continuing education credits.
Click here for information about all of our tours or contact Tour Director Dan Scott at 916-444-6240 for more details.