Don't Miss Opportunity to Examine Dire Salton Sea News Firsthand
Just a Few Seats Remain for our Lower Colorado River Tour Feb. 27-March 1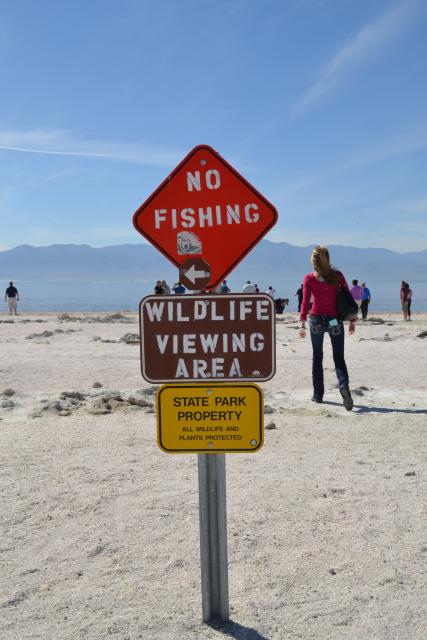 As a plan to ensure water for millions of people in the drought-gripped Colorado River Basin is held up by funding demands to restore the shrinking Salton Sea, ominous predictions about the desert lake's ecological collapse are beginning to occur. Recent reports have found some birds that rely on this important stop on the Pacific Flyway are dying along its shores and some are not showing up at all.
In the meantime, a water utility that serves the Imperial Valley, where the Salton Sea is located in southeastern California, wants $200 million from the federal government for the lake's restoration efforts before signing the Drought Contingency Plan for the Colorado River.
You can see this sea up close during our Lower Colorado River Tour, Feb. 27-March 1, when we will visit the fragile ecosystem and hear from several stakeholders working to address challenges facing the sea.
The tour also visits Hoover Dam, the beginning of the Colorado River Aqueduct, the All-American Canal and agricultural regions in the Imperial, Palo Verde and Coachella valleys. Participants will learn about the important role that Colorado River water plays in the three Lower Basin states of Nevada, Arizona and California and how it helps to sustain their cities, farms and wildlife areas.
This three-day, two-night tour begins in Las Vegas on Feb. 27 and ends at California's Ontario International Airport on March 1. You also have the option of starting the tour Feb. 26 in Ontario, where you can catch a ride on the tour bus to Las Vegas.
Click here to register for the Lower Colorado River Tour, which is sponsored by the Bureau of Reclamation – Lower Colorado Region. Only a few seats remain.
Contact Programs Manager Nick Gray via email or at 916-444-6240 with any questions.