Big Day of Giving is here! Make a BIG Splash for Water Education with a Donation
And join us today from 3:30 to 6:30 p.m. for our open house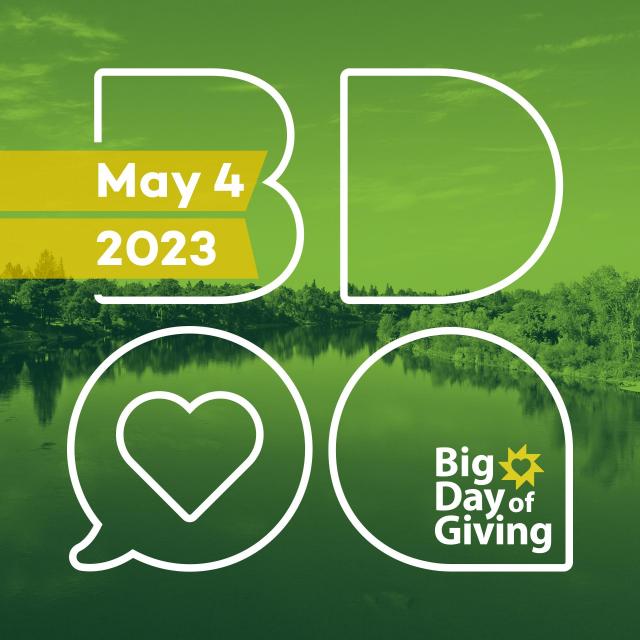 Today is Big Day of Giving, and your donation can help the Water Education Foundation continue its work to enhance public understanding about water in California and across the West.
Big Day of Giving is a 24-hour regional fundraising event that has profound benefits for our programs and publications that educate about hot topics in water, such as drought, floods, groundwater, headwaters and more in California and the Colorado River Basin.
Until midnight tonight, your donation of any size supports our tours, scholarships, teacher training workshops, free access to our daily water newsfeed and more. Help us reach our $10,000 goal today!
Facing the challenges of sustainably managing and sharing water — our most precious natural resource — requires collaboration, education and outreach.
Your donation supports many of our programs, including our impartial news coverage of the ever-changing water world through:
Free access to our Western Water news articles
Roundups of the top water news each weekday morning via Aquafornia
New updates to two of our Layperson's Guides – the Colorado River and Klamath River – at a crucial time for both watersheds
More Than a Donation
Your donation raises our visibility with other donors and improves our chances for additional prizes from Sacramento Region Community Foundation that can boost our fundraising total. Plus, Golden 1 Credit Union will match up to $100,000 of donations made with a Golden 1 debit or credit card through midnight tonight.
Do You Want to Send a Check Instead? Your Donation Can Still Count
If you'd rather send a check instead of giving a donation online here, please email Kala Haley-Clark, our development director, so we can count your donation via check toward our $10,000 goal.
Stop By Our Open House This Afternoon
Don't forget to stop by our open house this afternoon from 3:30 to 6:30 p.m. at our office near the Sacramento River. You can meet our team, enjoy some refreshments and learn more about our programs and publications to educate about our most vital natural resource – water.