Agricultural History and Habitat Restoration Come to Life on San Joaquin River Tour
Our Final 2018 Tour Dives Deep into River Restoration Nov. 7-8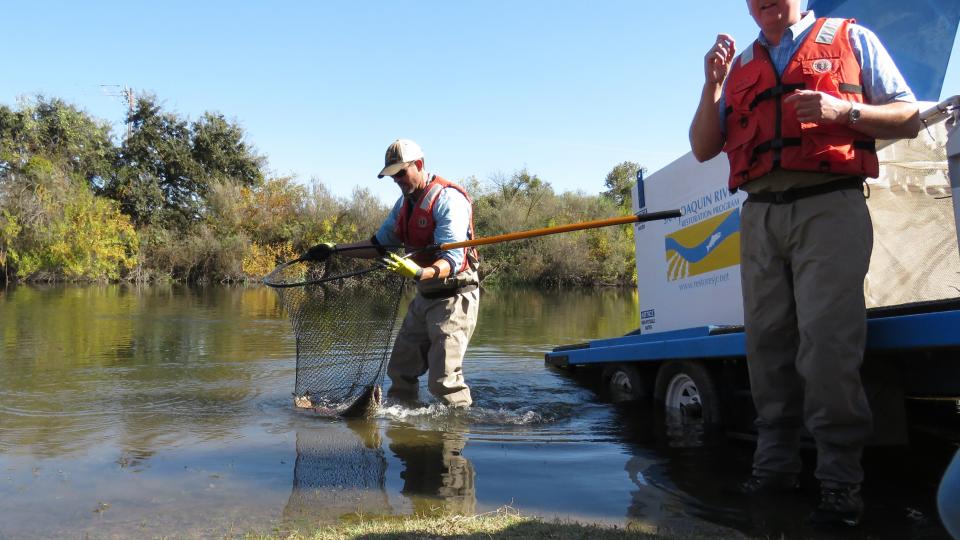 The San Joaquin River was the focus of one of the most contentious legal battles in California water history related to providing in-stream flows for fish, leading to the creation of the San Joaquin River Restoration Program.
On our San Joaquin River Restoration Tour, Nov. 7-8, we will visit all five reaches of the project – from Friant Dam in the Sierra foothills near Fresno downstream to Hills Ferry. We will meet with restoration specialists, water managers, environmentalists, farmers and fish biologists to gain a deeper understanding of this complex issue and see the program's progress firsthand.
As on all our tours, we provide personal interaction with experts who have their boots in the mud working on California's largest water issues, but you can soak up local culture as well. The San Joaquin River Restoration Tour will feature speakers who share stories and photos of their family's agricultural history – some dating back more than five generations – and we will enjoy dinner at a Basque restaurant that has served dishes from the south of France and northern Spain for more than 100 years.
Click here to register or learn more about the tour, which begins and ends in Fresno.
Contact Programs Manager Nick Gray via email or at 916-444-6240 with any questions.