2019 Annual Report Recaps Water Education Efforts in California And the West
Water Education Foundation report highlights year of accomplishment; gratitude to supporters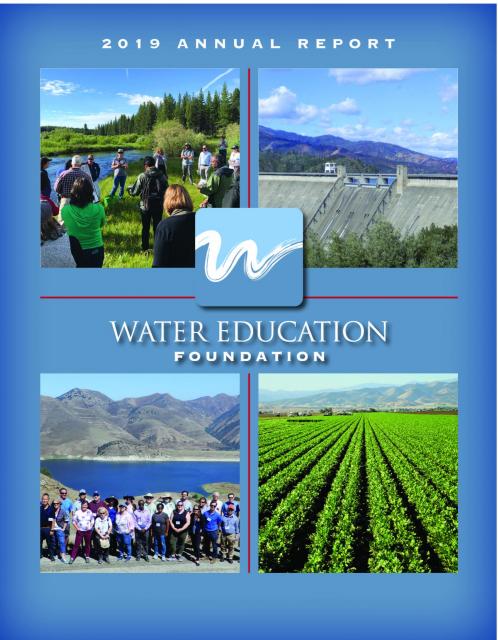 The Water Education Foundation's just-released 2019 Annual Report takes readers along to see the array of educational events, trainings and articles we produced last year to create a better understanding of water resources in California and the Southwest.
The Annual Report, whose release was delayed due to impacts from the COVID-19 pandemic, recaps the Foundation's efforts for the year in words and photos.
Those efforts included workshops and conferences; tours of critical watersheds in California and along the lower Colorado River; Project WET's teacher training programs; the Foundation's Water Leaders program; and its flagship publication, Western Water.
The report also highlights the Foundation's:
Invitation-only biennial Colorado River Symposium in Santa Fe that featured keynote addresses by Reclamation Commissioner Brenda Burman and former Interior Secretary Bruce Babbitt.
Annual Water Summit, which featured California Natural Resources Secretary Wade Crowfoot as the keynote speaker. The Summit examined groundwater sustainability efforts in California and the emerging nexus of wildfire and water in the wildland-urban interface.
Two separate tours to explore resource challenges along different areas of the water-short California coast.
The report recognizes the Foundation's board of directors and the many supporters whose contributions allow us to do this work.
You can read the Annual Report here.