Project WET Guide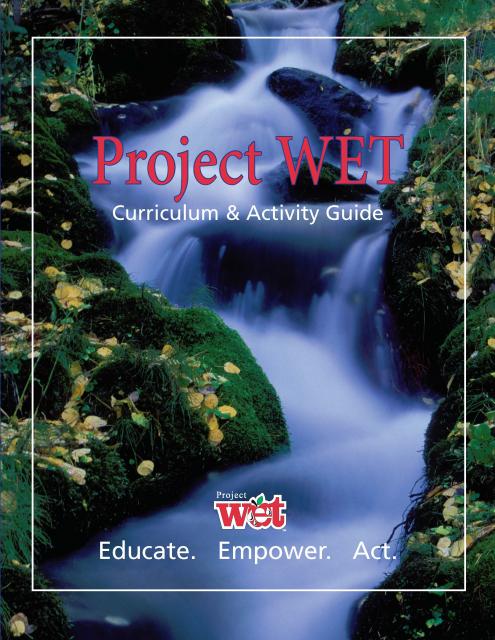 Project WET activities are designed to satisfy the goals of educational programs by complementing existing curricula rather than displacing or adding more concepts. Project WET activities provide many opportunities to address curriculum objectives and educational standards. The Project Wet Curriculum and Activity Guide contains over 90 interdisciplinary activities designed for students in grades K-12 and are perfect for use in formal and non-formal education settings.
The Project WET Curriculum and Activity Guide was designed:
to create a guide that represents the thoughts, needs, and concerns of a vast cross-section of grassroots educators and resource managers and is relevant and meaningful to young people.
to accommodate diverse learning styles with activities that are not only practical but also thought-provoking and engaging.
to address water from the widest possible angle with Project WET modules and existing regional water education programs bringing local issues into sharper focus.
to provide educators with a large selection of creative teaching strategies.
to promote the tenet of "water for all water users."
to generate enthusiasm for further, more in-depth, study of topics introduced through the activities.
All Project WET Curriculum and Activity Guide activities have been correlated to California Content Standards for Science, History/Social Studies and Language Arts and the California Environmental Education Initiative.