Ira J. "Jack" Chrisman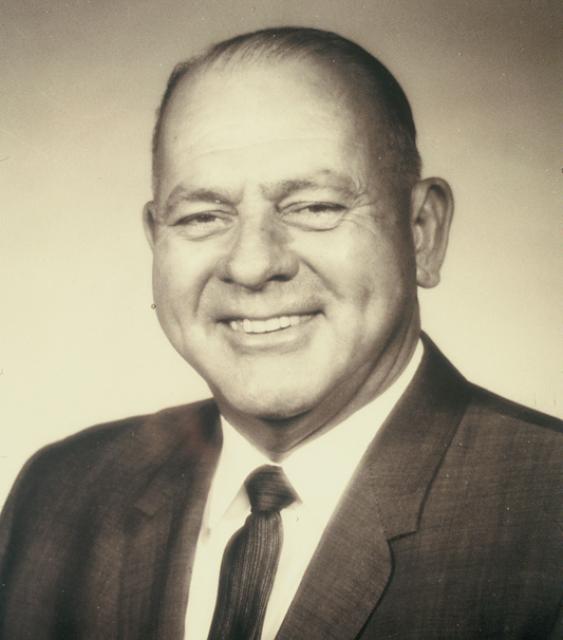 Ira J. "Jack" Chrisman (1910-1988) became a well-known force in California's water history beginning back in 1955 after his family home was flooded in the San Joaquin Valley town of Visalia.
A Tulare County rancher, he was also always civic-minded and very involved in the local community, including serving as the mayor on the Visalia City Council and as a longtime city council member. As events unfolded after the flooding, he took matters toward state water development into his own hands to form the Terminus and Success Flood Control Dam Association. As its president, he went to Washington, D.C., to meet with members of Congress at the nation's Capitol.
His results were successful in obtaining funding for building the Terminus Dam on the Kaweah River and Success Dam on the Tule River. He became further entrenched in the water world after his appointment in 1960 to the California Water Commission by Governor Edmund G. "Pat" Brown. He served on the commission for 16 years, including 10 years as chair. Brown also appointed Chrisman to serve on the Governor's Commission to Review California Water Rights Law.
The State Water Project's Wind Gap pumping plant, the last major water lift from the California Aqueduct over the Tehachapi Mountains, was renamed the Ira J. Chrisman Wind Gap Pumping Plant in his honor. He later went on to become the founding president of the Water Education Foundation, serving as its president from 1977-1984. He is the father of former California Natural Resources Secretary Mike Chrisman.