Finding Ways to Restore Delta Habitat and Protect Property Owners
Published 2014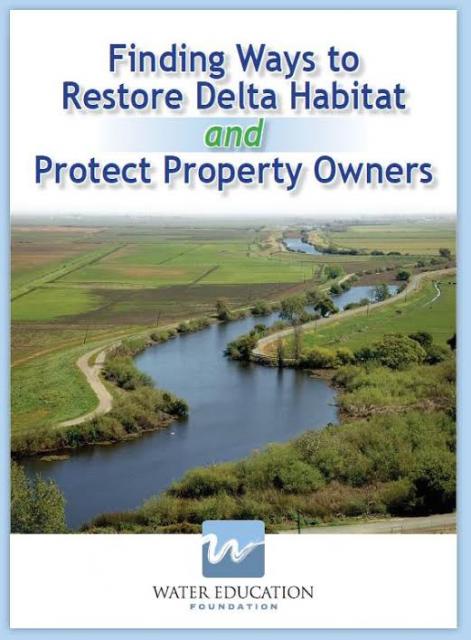 "Finding Ways to Restore Delta Habitat and Protect Property Owners" is a briefing paper distributed at two Delta landowner workshops in January 2014 sponsored by the Water Education Foundation and the Sacramento-San Joaquin Delta Conservancy.
This 24-page paper discusses a number of options for Delta landowners who want to participate in habitat conservation work and also receive assurances from private landowner liability under species protection laws.
Topics included: The Bay Delta Conservation Plan (BDCP) and Fish Restoration Program Agreements (FRPA); regional Habitat Conservation Plans (HCPs)/Natural Community Conservation Plans (NCCPs) in the Delta with good neighbor policies with incidental take coverage and ways to minimize impacts from conservation on neighboring properties; and Safe Harbor Agreements for restoration on private property.