Water Conservation Kit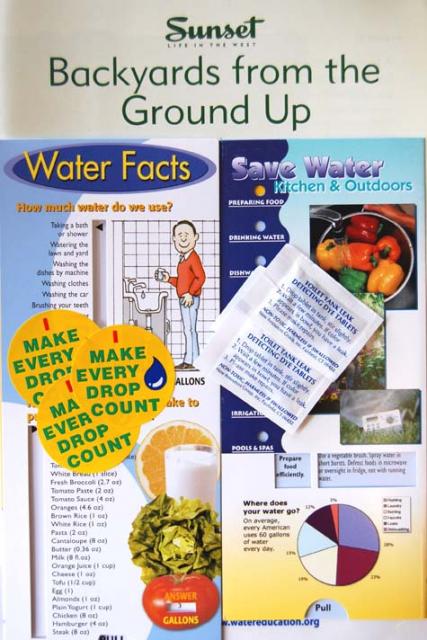 This special kit contains everything you need to know to save water around your home. Kit includes: Sunset Magazine's "Backyards from the Ground Up" for those new homeowners with a blank slate for a backyard; a Water Saving Slide Card with hints on how to save water throughout the home; a Water Facts Slide Card that tells you how much water it takes to shower, wash clothes, wash dishes and more as well as how much water it takes to produce one serving of different everyday food items; the 12-page California Water Fact Brochure; leak tablets to detect possible leaks in your toilet; and some "I Make Every Drop Count" stickers.
Please allow two weeks for delivery.