Healthy Water, Healthy People Test Kit Manual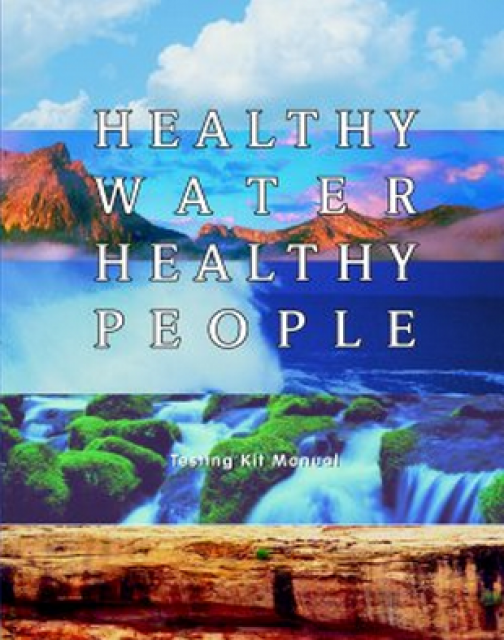 This 100-page technical reference manual is an excellent companion text that supports all of the Healthy Water, Healthy People publications and materials.
It includes:
In-depth background information on 10 water quality parameters
Test kit activities and demonstrations
Case studies relate concepts to real-world applications
Helpful water monitoring information and specifics about sources and remedies
Works with all types of test kits This manual published by The Watercourse serves as a technical reference for the Healthy Water, Healthy People Water Quality Educators Guide and the Healthy Water, Healthy People Testing Kits, yielding in-depth information about ten water quality parameters. The manual answers questions about water quality testing using technical overviews, data interpretation guidelines, case studies, chemical formulas, testing kit activities, laboratory demonstrations, and much more.