2024 Colorado River Water Leaders Application Package
Get information on requirements and application materials to apply for the 2024 cohort by Jan. 22, 2024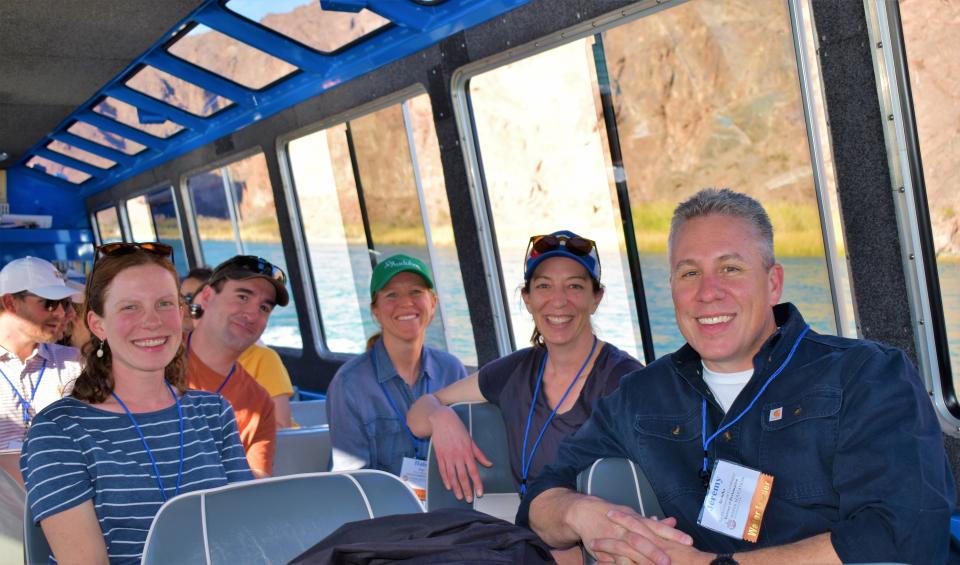 This page details information on program timing for the next Colorado River Water Leaders cohort in 2024, and gives step-by-step instructureion on how to apply by Jan. 22, 2024.
The program's goal is to build a network of water leaders from diverse backgrounds across the basin who will deepen their knowledge of the iconic Southwestern river, build their leadership skills, and learn how to understand other perspectives and work collaboratively.
The 2024 program:
Begins on March 12 in Las Vegas with an orientation & dinner the day before the Lower Colorado River Tour, March 13-15
Concludes with our Colorado River Symposium in Santa Fe Sept. 24-27
The tour and the Symposium are mandatory for all participants
"I highly recommend the program to emerging water leaders. The program's immersive experience, relationship building and mentorship opportunities cultivate leadership and collaborative skills crucial for addressing complex challenges faced by all those who rely upon the Colorado River now and into the future."

– JB Hamby, Class of '22 & Chair of the Colorado River Board of California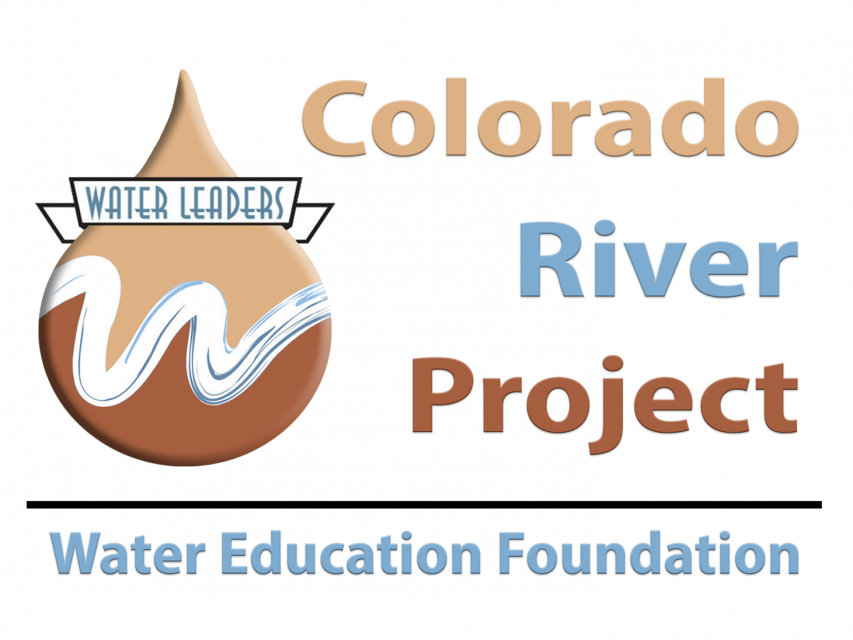 Besides the tour and the Symposium, Water Leaders:
Are paired with a mentor who is a leading Colorado River expert
Develop a policy paper with their cohort on an assigned topic
Attend virtual work group meetings and one in-person meeting in Sacramento with their cohort
Acceptance to the program is extremely competitive and requires a commitment of time from those applying and their organizations. Read below to get more details and learn what you need to submit by 5 p.m. (PT) on Jan. 22, 2024 to be considered for the 2024 cohort.
Get tips on how to apply:
If you missed the virtual Q&A session via Zoom on Dec. 7, you can view a recording of it here. Executive Director Jenn Bowles and other Foundation team members provided an overview of the program and gave tips on how to submit a good application.
Who should apply:
The program is geared toward emerging leaders who are between their early to mid-career and are involved in water issues in the Colorado River Basin.
Applicants should have at least five year's experience in a water-related profession, with at least three of those involving the Colorado River directly.
Applicants can work for a state agency involved in water or a federal agency such as the Bureau of Reclamation or the U.S. Fish and Wildlife Service; a nongovernmental organization; a water or irrigation district; a private company, or be a member of a tribal nation, or work on a tribe's water issues.
Many cohorts have included lawyers, scientists, engineers, educational and communication specialists, environmental advocates, tribal members, farmers. planners and legislative aides.
Send any questions to Executive Director Jenn Bowles via email.
Follow these steps to submit your application package by Jan. 22, 2024 at 5 p.m. (Pacific Time):
Step 1: Read the program requirements above and the FAQs below to determine if you can meet the time commitment in 2024. In addition, make sure you have the support of your organization to apply.
Step 2: Fill out the online application form here.
Step 3: After filling out the form, submit the following documents in one email to Kayla Sergent at ksergent@watereducation.org.
A one-page written statement addressed to the selection committee describing why you are interested in participating in the program (make this your best effort).
Your resume.
A reference letter addressed to the selection committee from your employer/supervisor that explains their support for the time commitment of the program and why they are supporting you specifically.
A statement of financial need if you are applying for a scholarship. Please first ask your organization if they can pay the tuition as scholarship funds are limited.
Step 4: Send a nonrefundable application fee of $35:
Use the credit card authorization form to the left, or at the bottom.
Or send a check to the attention of the Colorado River Water Leaders Program at this address: Water Education Foundation, 2151 River Plaza Road, Suite 205, Sacramento, CA 95833
Remember: All items of your application package must be submitted by 5 p.m. (Pacific Time) on Jan. 22, 2024!
FAQs:
What is the total time commitment for the program? Roughly 12-14 days from March through September.
This includes:
A cohort reception and our Lower Colorado River Tour (3.5 days)
A shadow day and interview with a mentor (1.5 days)
Two virtual workgroup meetings and one in-person workgroup meeting in Sacramento (4 days)
The Foundation's Colorado River Symposium in Santa Fe (3.5 days)
In addition, there will be informal virtual gatherings to work on a policy paper, mainly in the summer months
What is the attendance policy? Water Leaders are expected to attend all meetings and events that are part of the program. Only health emergencies will be considered for missing any component of the program.
What is the class topic for the year? The topic is chosen by the Foundation and is announced during the orientation in Las Vegas.
What is the class project? The Water Leaders cohort is tasked with writing a white paper with policy recommendations on an assigned topic and deciding how to present it at our 2024 Colorado River Symposium.
Who are the mentors for the cohort? Mentors are announced early on in the program. They are top leaders in the Basin and have included former Reclamation Commissioner Brenda Burman, former Denver Water head Jim Lochhead and Taylor Hawes of the Nature Conservancy.
Do I get to choose my mentor? Mentors are assigned to you by the Foundation. The assignment is designed to allow you to learn about an area of the water world different from your own background or current place of employment. This is an opportunity to broaden your perspective, know another aspect of water resources and further grow your network.
What does my tuition include? Tuition includes registration for the Lower Colorado River Tour and the Colorado River Symposium (including hotel rooms during the tour and the Symposium, plus all meals on tour and most meals at the Symposium). Transportation to and from the events, including the Sacramento work group meeting in the summer, is not included.
What is the timeline for applications? All application materials and the $35 fee are due on January 22, 2024, at 5 p.m. (Pacific Time). Candidates can expect to be notified of selection status by the early February.
Selection committee:
Our selection committee reviews applications with an eye toward those applicants who have:
a commitment to understanding water issues and a career in a water-related field
a commitment to the community through volunteer activities
an interest in seeking leadership roles on public boards and commissions, and/or an interest in opportunities for advancement to key leadership roles within their own organizations
Tuition/scholarship funding:
Tuition for 2024 will be $4,700 for the seven-month program. The price includes the cost of the Lower Colorado River Tour and hotels and meals once on the tour; and includes the registration fee, hotel cost and most meals for the Colorado River Symposium in Santa Fe. Travel costs to and from the tour and Symposium are not included.
We have a limited amount of scholarship funding. If you are applying for a scholarship, you also must include a statement of financial need as part of your application package.