2021 Water Leaders Application Package
Get the online form and other applications components, learn about criteria for acceptance and tips for completing a solid application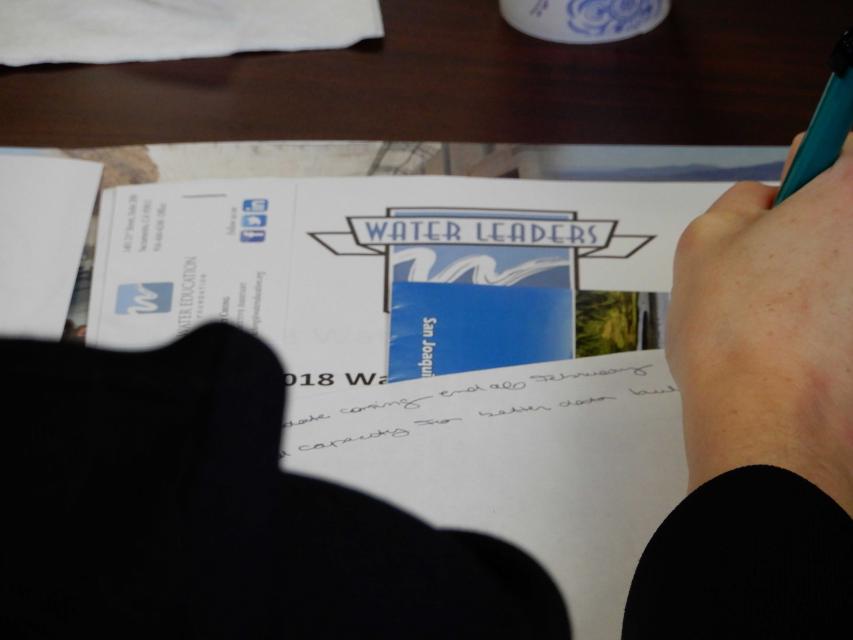 The Water Leaders program is aimed at early to mid-career attorneys, engineers, farmers, environmentalists, water district employees, and others working on water issues for state, federal and non-governmental organizations and private companies.
Acceptance to the one-year program is extremely competitive. Read this page to learn what you need to submit to be considered for the 2021 Water Leaders class. The program begins in February with a mandatory class orientation.
Follow these steps to submit your application package by Dec. 21 at 5 p.m.:
Step 1: Read more information about the program and determine if you can meet the requirements listed here and the time commitment in 2021. In addition, make sure you have the support of your organization to apply.
Step 2: Fill out the online application form here.
Step 3: After filling out the form, submit the following documents in one email to Liz McAllister at lmcallister@watereducation.org:
A one-page written statement addressed to the selection committee describing why you are interested in participating in the class (make this your best effort).
Your resume.
A reference letter addressed to the selection committee from your employer/supervisor that explains their support for the time commitment of the program and why they are supporting you specifically.
Include a statement of financial need if you are applying for a scholarship. Please first ask your organization if they can pay the tuition as scholarship funds are limited. See more details below.
Step 4: Send a nonrefundable application fee of $35:
Use the credit card authorization form to the left, or at the bottom.
Or send a check to the attention of the Water Leaders Program at this address: Water Education Foundation, 1401 21st Street, Suite 200, Sacramento, CA
Remember: All items of your application package must be submitted by 5 p.m. on Dec. 21, 2020!
Selection Committee:
Our selection committee is made up of our Board Members and Foundation staff (but not the executive director).
The committee reviews applications with an eye toward those applicants who have:
a commitment to understanding water issues;
a commitment to the community through volunteer activities;
an interest in seeking leadership roles on public boards and commissions, and/or an interest in opportunities for advancement to key leadership roles within their own organizations.
Tuition/Scholarship Funding:
Tuition cost for the 2021 class will be $4,250 for the yearlong program.
Each year, a limited amount of need-based scholarship funding is available, such as:
If you are applying for a scholarship, you also must include a statement of financial need as part of your application package.