Delta Sustainability Map
Published 2006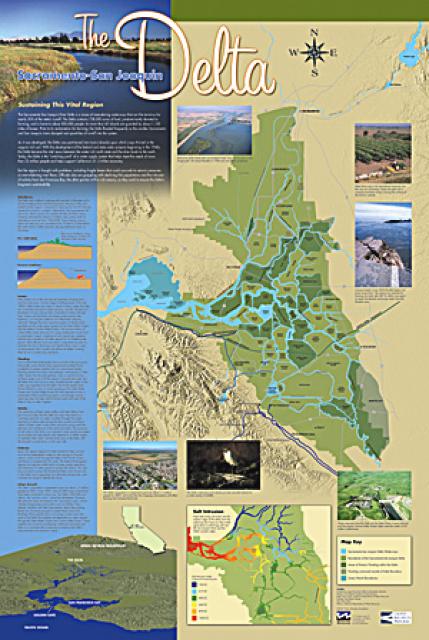 This beautifully illustrated 24×36 inch poster, suitable for framing and display in any office or classroom, focuses on the theme of Delta sustainability.
The text, photos and graphics explain issues related to land subsidence, levees and flooding, urbanization and fish and wildlife protection. An inset map illustrates the tidal action that increases the salinity of the Delta's waterways. Development of the map was funded by a grant from the California Bay-Delta Authority.
To order 50 or more at a discounted fee, contact the Foundation at 916-444-6240 for more information.