The Delta Map
Released Oct. 2001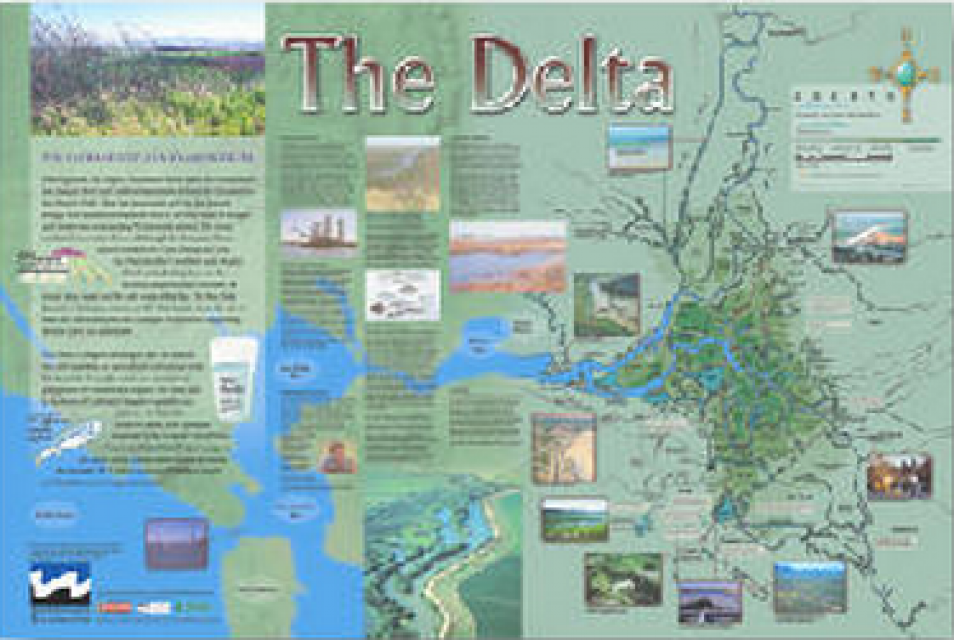 The Delta, convergence of California's two great water delivery systems and major rivers is depicted in this 36×24 inch map. The map graphically depicts the importance of the Delta — what it is, where it is and how water flows through the area. The 2001 map now includes Delta waterways, pumping facilities and canals, Los Vaqueros Reservoir, and many proposed projects and studies in CALFED's 2000 Record of Decision.
Accompanying text explains Delta levees, agriculture, fish and wildlife, drinking water issues, and the importance of the Delta to all Californians. Complementing the map are the Layperson's Guides to the Delta and San Francisco Bay. Suitable for framing and display in any office.
To order 50 or more at a discounted fee, contact the Foundation at 916/444-6240 for more information.