Save the Dates for 2023 Tours
Read about tours slated for the fall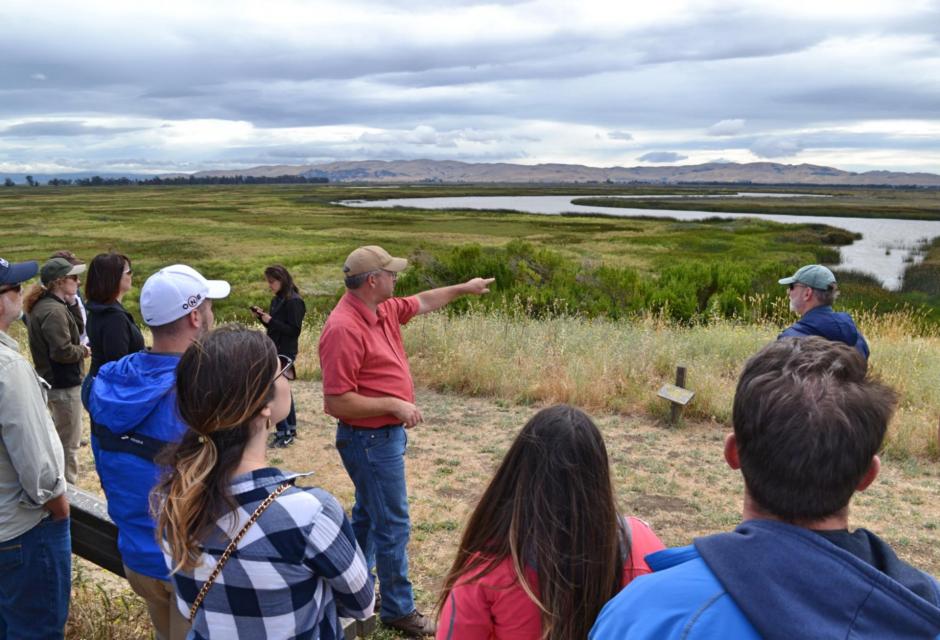 Mark your calendars now for our full slate of popular water tours in 2023 that will give you a firsthand look at the water facilities, rivers and regions critical in the debate about the future of water resources, including our first-ever water tour of the Eastern Sierra! Foundation tours are praised for being balanced, thorough and engaging with opportunities for socializing and networking included in the action-packed itineraries.
Tour sponsorship opportunities are also available for organizations that would like to support one of our most visible and popular programs. Click here for more information.
Lower Colorado River Tour: SOLD OUT!
The bus is already full for our annual Lower Colorado River Tour March 8-10 but a waitlist is available in case seats opens up. Click here to learn more about the tour and to join the waitlist.
Central Valley Tour: April 26-28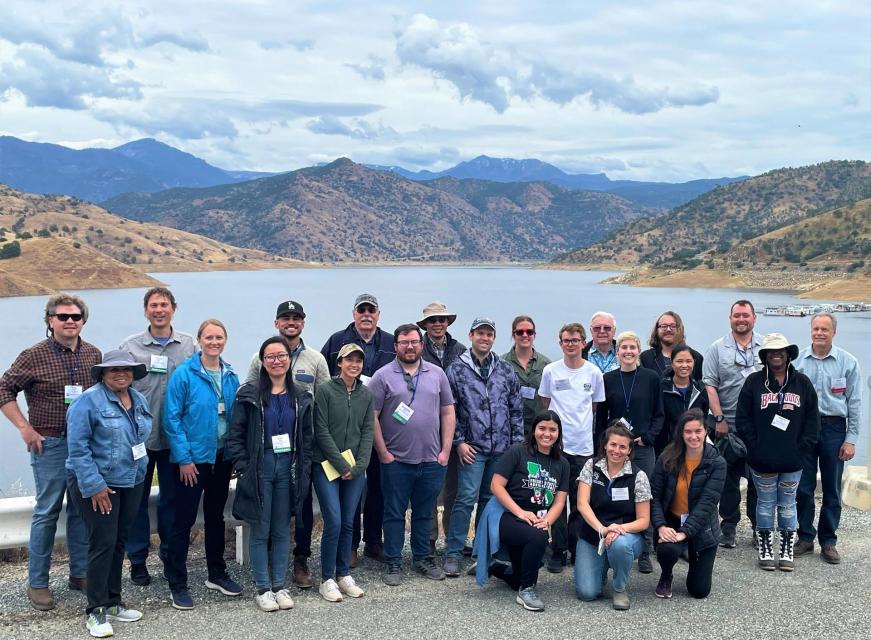 This tour travels the length of the San Joaquin Valley, giving participants a clear understanding of the State Water Project and Central Valley Project. Stops include San Luis Reservoir, San Luis National Wildlife Refuge, Mendota Pool, Tulare Lake Basin, Kern Water Bank, local farms and Friant Dam. Issues of water supply for farms, water project operations, groundwater, wetlands, flood control and agricultural drainage are discussed. Register here!
Bay-Delta Tour: May 17-19
This tour takes participants into the heart of California water policy–the Sacramento-San Joaquin Delta and San Francisco Bay. Stops include Delta legacy communities, Delta islands, Big Break Regional Shoreline and Los Vaqueros Reservoir. Participants learn about the critical role the Delta plays in California's water supply, Delta planning initiatives, water project operations, fish passage, ecosystem restoration, levees and flood management, Delta agriculture and water supply reliability. Register here!
Headwaters Tour: June 21-22
This tour journeys through portions of the Sierra Nevada foothills, into the mountains and around the Lake Tahoe Basin to examine water issues that happen upstream but have dramatic impacts downstream and throughout the state. With our water supply largely dependent on the health of our Sierra forests, rivers and meadows, experts speak on the challenges being experienced in our headwaters and the work being done to address them.
NEW! Eastern Sierra Tour: Sept. 13-15
This tour journeys through watersheds along the eastern Sierra Nevada from Reno to Mono Lake and into the Mojave Desert. It ends at Ontario International Airport. Topics include one of the Bureau of Reclamation's earliest projects on the Truckee River, the pivotal 1983 Mono Lake Public Trust decision, the Los Angeles Aqueduct and more.
Northern California Tour: Oct. 18-20
This tour travels the length of the Sacramento Valley, a primary source of water for much of California. Stops include Oroville and Shasta dams, Red Bluff Fish Passage Improvement Project, rice farms, Clear Creek Gorge, Glenn-Colusa Irrigation District and Sacramento National Wildlife Refuge. Speakers talk about farming, water supply, flood management, groundwater and salmon restoration.
* Registration dates for our 2023 tours in June and beyond will be posted soon! Make sure you're among the first to find out when they do by signing up for Foundation announcements.