2021 Water Leaders Class Releases Policy Recommendations for Achieving Water Equity In California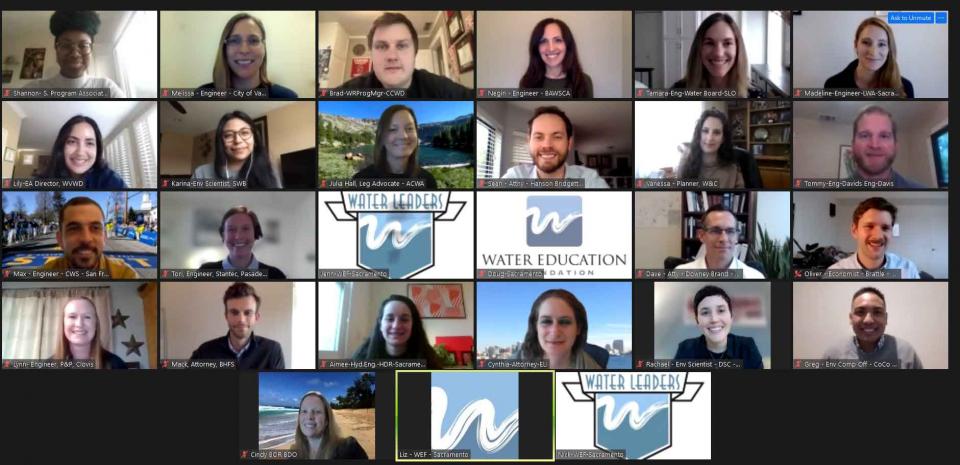 Our 2021 Water Leaders class completed its year with a report outlining policy recommendations for achieving water equity in California.
The class of 23 up-and-coming leaders from various water-related fields – engineers, attorneys, planners, environmentalists and scientists – had full editorial control to choose recommendations.
Among their key recommendations:
Increase emphasis on the human right to water in the requirements of existing programs
Enhance and promote direct community engagement and involvement in water governance and management
Identify and support partnerships among neighboring or interconnected water systems to better meet community needs
Focus funding, policy and programs on accessibility to safe drinking water for marginalized populations
Click here to read their full report.